LGAQ Annual Conference 2022
The Queensland Government is a proud sponsor of the Local Government Association of Queensland (LGAQ) Annual Conference being held in Cairns on 17-19 October 2022.
Come and chat with our team at the Queensland Reconstruction Authority (QRA) conference stand.
The themes below provide more detailed information, case studies and useful links to the latest disaster recovery and resilience initiatives in Queensland.
Queensland Reconstruction Authority - conference stand themes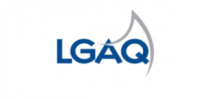 Official website for the LGAQ Annual Conference, Cairns 17-19 October 2022,
https://www.lgaq.asn.au/events/event/23/2022-lgaq-annual-conference