Information for decisions
Best practice case studies about how we make decisions, including: Disaster management , Queensland's Damage Assessment and Monitoring System (DARM) and how data intelligence is used to respond to disasters and in recovery planning.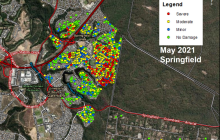 Learn how Damage Assessment and Reconstruction Monitoring (DARM) is conducted after a severe natural disaster or significant weather event, and how QRA uses this information to monitor and support reconstruction and recovery.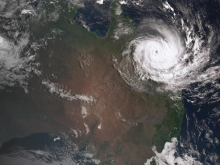 The Disaster Management website provides a platform for the Queensland Government to make disaster management information available, enabling a complete view of disaster management publications for users.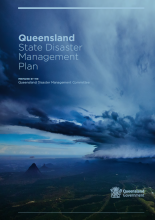 Check out Queensland Fire and Emergency Services' Guides and Plans including the State Disaster Risk Report 2021/22, Heatwave Risk Assessment, Earthquake Risk Assessment, Tsunami Guide for QLD and the Severe Wind Hazard Assessment.