Aurukun Access Road – Aurukun Shire Council
Aurukun Access Road was a gravel road that provides the only road link to and from the Aurukun community.
The road was damaged in 2010, 2011, 2012 and 2013.
Betterment funding from 2013 was used to bitumen-seal a 10-kilometre section of the road that was particularly vulnerable to flood damage.
It has since withstood the impacts of eight separate natural disaster events, making it the most frequently impacted completed betterment project to date, and has remained functional with only very minor damage.
In addition, $1.2 million betterment funding from 2019 was used to install gravel to infill to scoured sections of the road and stabilise the shoulders and embankments (this has not yet been impacted by subsequent events).
Aurukun Access Road – project details:
Restoration: $873,002
Betterment: $1,092,406
Avoided cost over eight events:  $6,726,214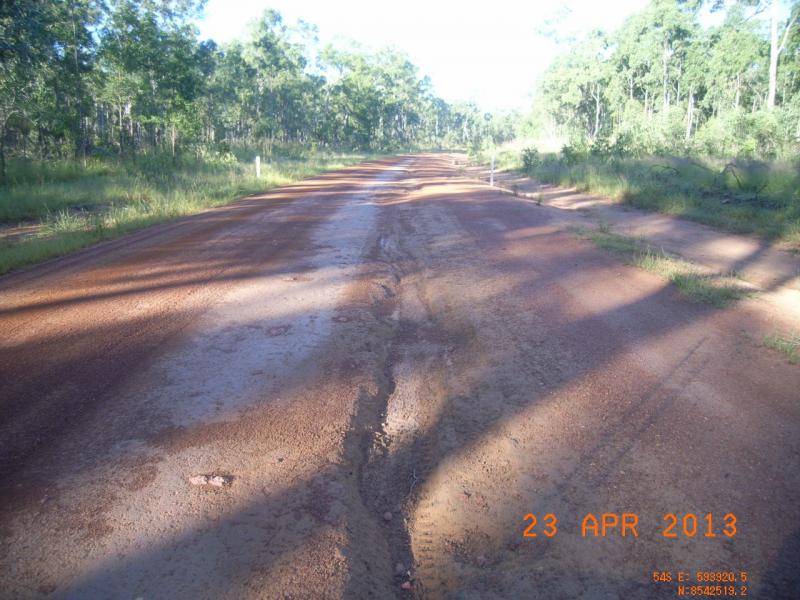 Damage to the gravel road
1/2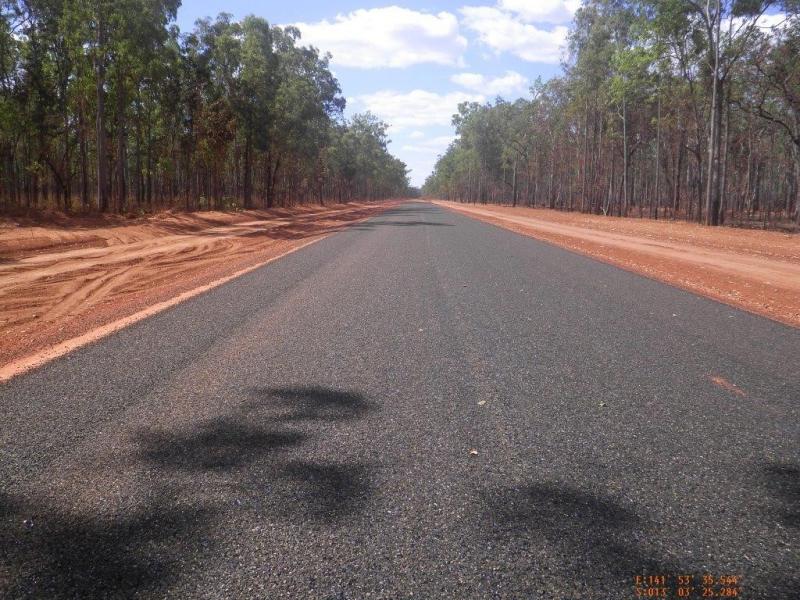 Completed sealed works on Aurukun Access Road
2/2