Swift opening of Barang Street culvert ensured Kuranda's safety
27 October 2018
The busy thoroughfare of Barang Street at Kuranda was reopened to traffic swiftly to help make sure the local tourism industry was well positioned to shake off the effects of the 2010/11 floods.
Floodwaters from Cyclone Tasha in December 2010 caused significant damage to the Barang Street culvert, with scouring causing movement and misalignment of the culvert joints. 
With the damaged structure unsafe and the street closed, Tablelands Regional Council acted quickly to undertake a value-for-money analysis of options, which showed the best course of action was to replace the culvert. 
The existing drainage structure was subsequently removed, the embankment excavated, new pipe culverts laid, and the road pavement material and surface backfilled and replaced.  
The new culvert structure had been designed to withstand monsoonal rainfall, reducing the possibility of future road closures.
Barang Street provides access to the Kuranda Railway Station and Skyrail, and is therefore an important linking road in Kuranda. It was reopened to traffic in mid-December 2011.
The 114 gondolas of the Kuranda Skyrail have a carrying capacity of 700 people an hour and the Railway operates four trips everyday between Cairns and Kuranda – bringing in a massive amount of tourism and dollars to the region.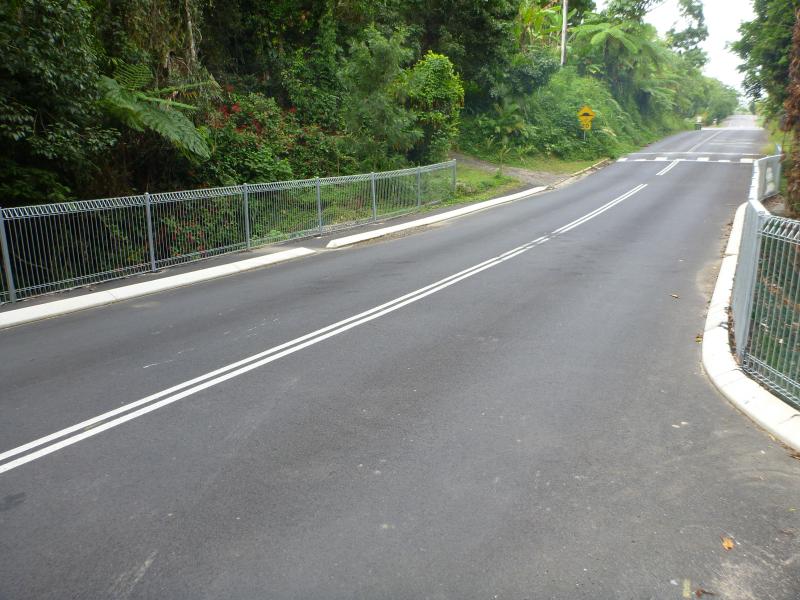 Barang Street, Kuranda - completed
1/2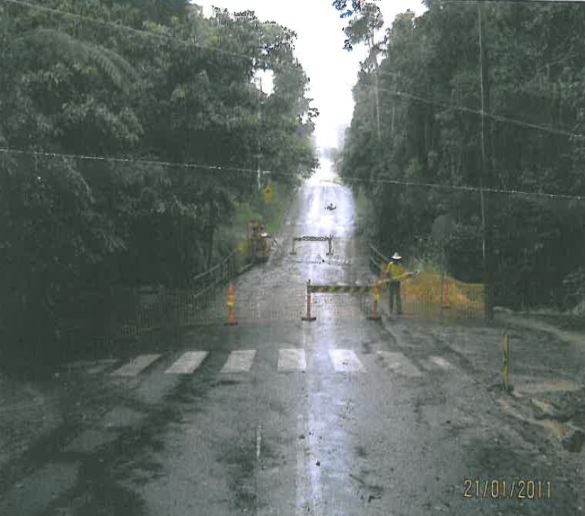 Barang Street, Kuranda - damage
2/2