Children to build disaster resilience thanks to QDRF, Australian Red Cross
23 July 2019
Children's physical, psychological and social welfare can be highly vulnerable to the impacts of disasters.
To empower young people and build their confidence in identifying and preparing for disasters in their homes and communities, the Australian Red Cross will be running the Pillowcase Project, funded by the Queensland Disaster Resilience Fund (QDRF).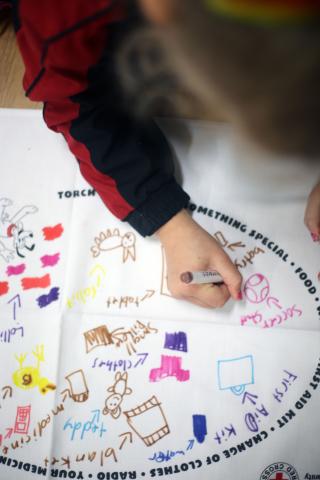 Thanks to this program, 5000 Queensland students in years three and four will learn how to build their disaster resilience and reduce their vulnerability. This will help them withstand, quickly adapt to, and successfully recover from future disasters and emergencies.
The Pillowcase Project is one of 62 projects to receive a share in $9.5 million available under the first round of QDRF.
To find out more head to: www.qra.qld.gov.au/QDRF