Beechmont Road upslope repairs completed
27 February 2023
Queensland's Department of Transport and Main Roads (TMR) has now completed upslope stabilisation works on Beechmont Road in the Gold Coast Hinterland following extensive damage caused by the severe rainfall that hit South East Queensland between February and April 2022.
This is one of several Gold Coast Hinterland roads heavily impacted by the storms, with more than 700mm of rain reported at Beechmont during the South East Queensland Rainfall and Flooding event.
The initial February deluge caused a significant embankment failure and damage at multiple locations on Beechmont Road, requiring a road closure for safety between Bottletree Lane and North Road.
Further downpours in the weeks that followed caused the remaining part of the road to slip further away due to the steep terrain.
Emergency repairs were fast-tracked by TMR, with a temporary single-lane side track opening in late July 2022 to restore access for the community while further repairs are undertaken.
Reconstruction is currently focused on the damaged downslope section.
Works are expected to continue until at least mid-2023, to stabilise the downslope area and to build up the embankment to restore Beechmont Road to two lanes of traffic.
Assistance is being provided through the jointly funded Commonwealth-state Disaster Recovery Funding Arrangements (DRFA).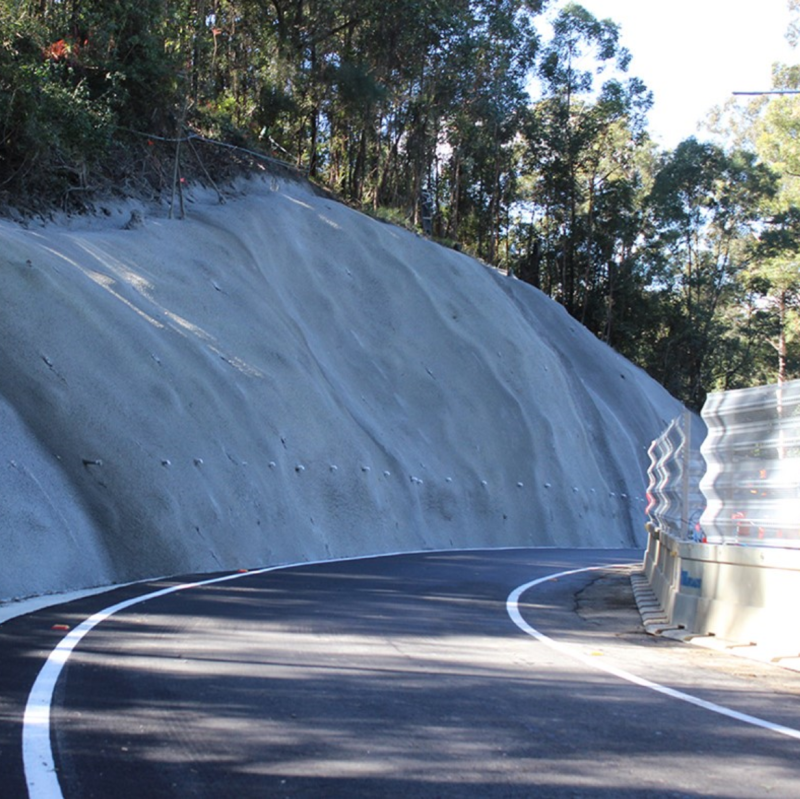 1/3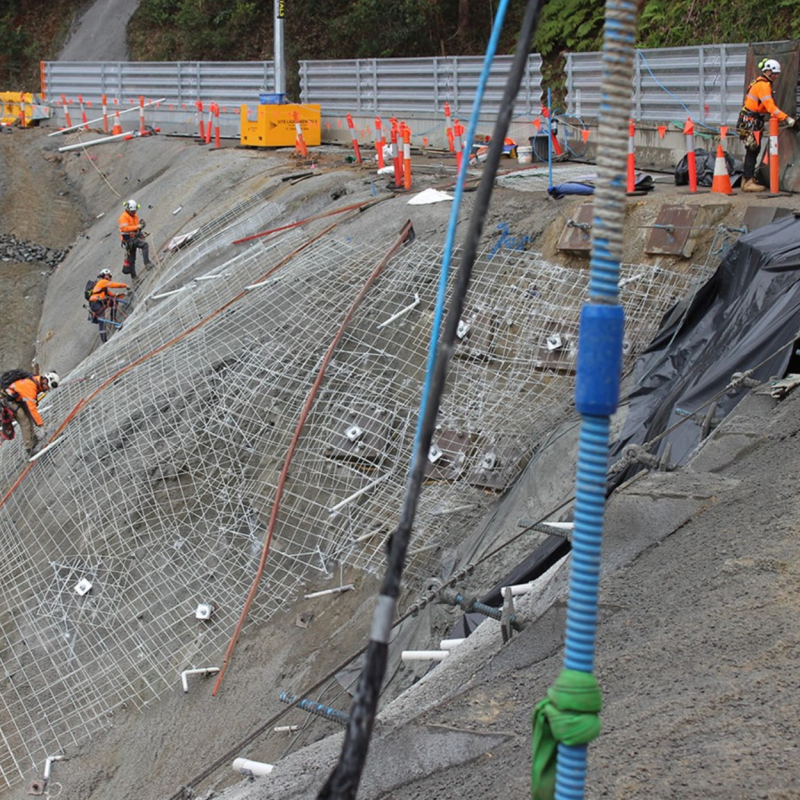 2/3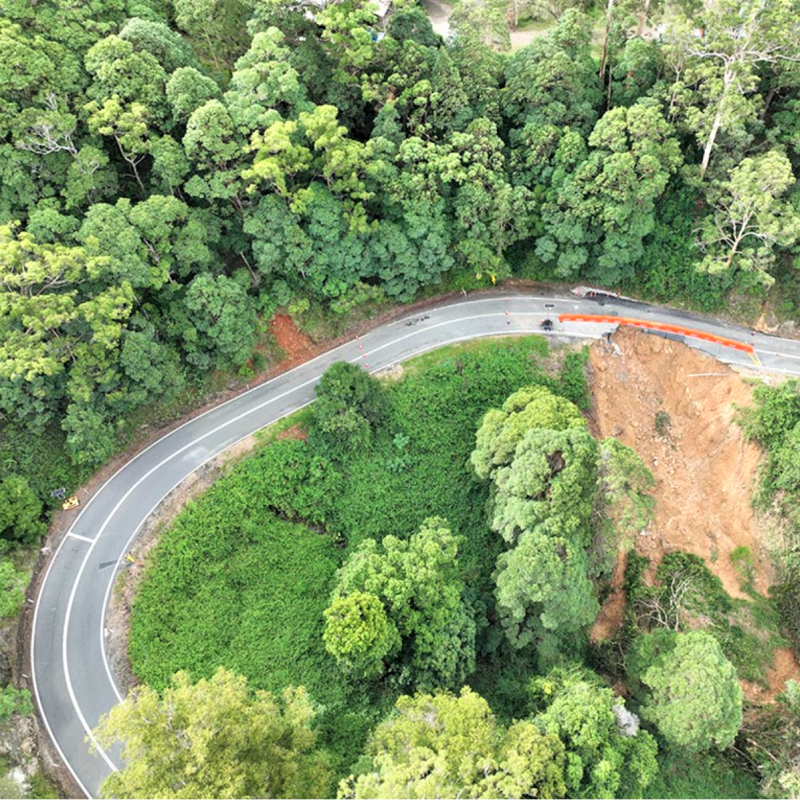 3/3