Regional Resilience Strategies
The Queensland Government is committed to strengthening disaster resilience so our communities are better equipped to deal with the increasing prevalence of natural disasters. By 2022, every region across Queensland will be part of a locally-led and regionally-coordinated blueprint to strengthen disaster resilience.
Of the 14 Regional Resilience Strategies to be completed statewide, six have now been delivered for the following regions: Central West; North West; Fitzroy and Capricornia; South West; Hinterland to Gulf; and the Mary region.
Project updates are provided below for the eight Queensland regions where Regional Resilience Strategies are currently in final stages of development. The Project Updates outline project purpose, approach, partnering councils, stakeholders, maps, project actions completed to date, and next steps to developing and delivering the strategies.
Project updates - Regional Resilience Strategies
A commitment under the United Nation Disaster Risk Reduction Sendai Framework 
Delivery of Regional Resilience Strategies in Queensland is a key outcome of Resilient Queensland: Delivering the Queensland Strategy for Disaster Resilience, and is a published commitment under the United Nations Office for Disaster Risk Reduction (UNDRR) Sendai Framework.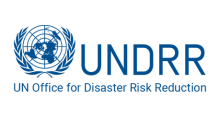 Commitment: 'Delivery of Regional Resilience Strategies in Queensland' ID 20210223_001 Duration August 2018 — June 2022. Development of locally led, co-designed regional resilience strategies to support the coordination and prioritisation of future resilience building and mitigation projects across Queensland.
Project background: Pilot projects
Four pilot project regional resilience strategies were delivered for the Burnett, Mary, Fitzroy and Central West regions of Queensland in 2019-2020. The locally-led, regionally coordinated and state facilitated approach acknowledged communities working together are best placed to understand and identify and address their needs by sharing local knowledge to address local disaster risks. Following the successful delivery of the four pilot projects, the commitment was made that by 2022, every region across Queensland will be part of a locally-led and regionally-coordinated blueprint to strengthen disaster resilience with a multi-hazard approach.
 

Video: A regional approach to resilience
Video about the Burnett Flood Resilience Strategy, a pilot project for Resilient Queensland.
(3 min 40 seconds)
Key elements of the regional resilience strategies
The pilot projects demonstrated the elements required to develop and deliver a regional resilience strategy include:
co-design of project objectives and outcomes through a process of appreciative enquiry       

local leadership, facilitated through regional coordination and supported by the State

flexibility and scalability to adapt to changing contexts and tailoring to specific community needs

facilitated capacity building to supports local and regional capabilities

prioritised resilience solutions that are matched to appropriate resources and funding opportunities

integrated resilience planning across economic, human and social, built form and environmental lines of resilience.
Integrated planning and multidisciplinary approach
The Regional Resilience Strategies recognise the important role that all Queenslanders play in building resilience by incorporating integrated planning approaches that involve a range of professions and stakeholder groups.
The key components of the integrated planning approach, as shown in the diagram below, include: community awareness and resilience; disaster response; landscape management; essential infrastructure; physical and mental health; structural mitigation; land-use planning; building practices; and economic continuity.