Betterment building resilience - Wallaby Point Road, Palm Island
30 September 2021
Palm Island Aboriginal Shire Council's Wallaby Point Road received more than $800,000 in betterment funding to concrete and raise a section of Wallaby Point Road and to upgrade culverts.
Council identified Wallaby Point Road as its number one priority for betterment funding after the road was cut off for five days by floodwaters during the 2019 monsoon trough floods.
The road, located in the north-west of the island, is a school bus route and the community's only access for shopping and other essential services. It is also the only evacuation route in times of disaster.
In an economic and skills boost for the island, the contractor engaged a number of local residents to deliver the works. 
Palm Island's upgrade of Wallaby Point Road has provided a more accessible and safer road for the island's residents. It has also reduced ongoing repair costs, with the concrete section of the road withstanding the impacts of Tropical Cyclone Imogen in January 2021 and Tropical Cyclone Niran in March 2021. 
Works started on Wallaby Point Road in June 2020, with the concrete pavement and culverts completed in December 2020. Additional works on a footbridge were completed in June 2021.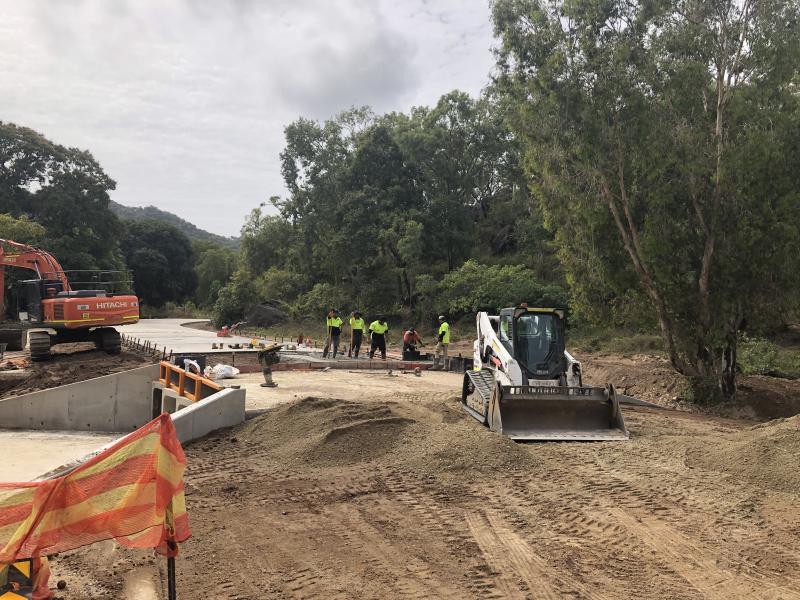 Wallaby Point Road progress
1/2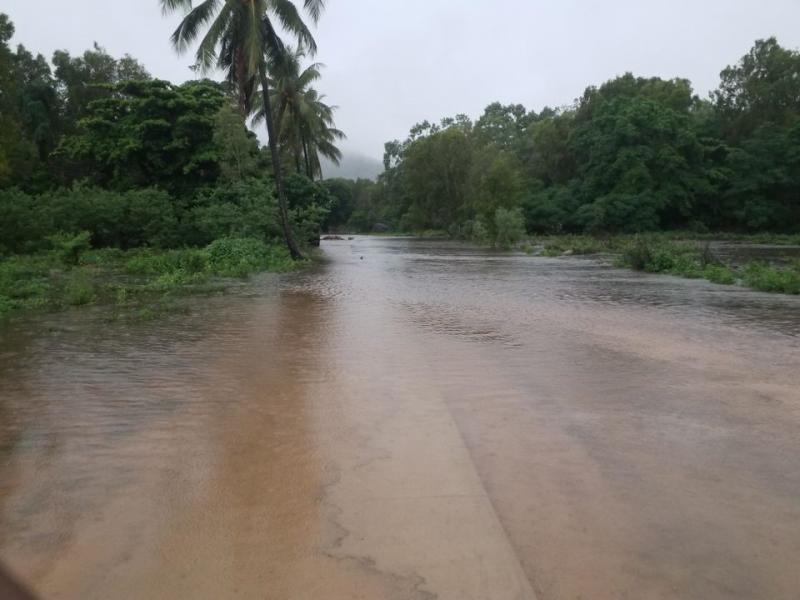 Wallaby Point Road flooded
2/2