Brisbane Ferry Terminals and Riverwalk
The 2011 floods destroyed Brisbane's iconic Riverwalk and seven of Brisbane City Council's ferry terminals.
On 26 February 2011, the Queensland Reconstruction Authority (QRA) secured funding of up to $145 million for the replacement of the ferry terminal infrastructure ($70 million) and the Brisbane Riverwalk ($75 million) as part of the Queensland Local Council Package funded under Category D of the joint Commonwealth-State Natural Disaster Relief and Recovery Arrangements (NDRRA).
Ferry Terminals
Seven new ferry terminals were designed to withstand a one-in-500-year flood event and include robust piers engineered with the capacity to deflect heavy objects in flood waters, as well as gangways that detach at the shore-end in the event of a flood, allowing them to swing behind the pontoon to avoid being struck by debris.
The reconstructed ferry terminals are: Regatta, QUT Gardens Point, Sydney Street (New Farm), University of Queensland (St Lucia), North Quay (CBD), Maritime Museum (South Brisbane) and Holman Street (Kangaroo Point).
Brisbane City Council completed the mammoth task of reconstructing the seven ferry terminals in 2015.
Riverwalk
The Brisbane Riverwalk is a key active transport link between New Farm and the Brisbane CBD. This permanent fixture was built to replace Brisbane's first floating riverwalk – a visionary project that was all but swept away in the 2011 floods when a large section of the walkway broke free and washed downstream.
The new 870-metre long, six-metre wide walkway is designed to withstand a one-in-2000-year flood. The riverwalk is anchored to the riverbed by 37 concrete piles and its deck pieces are connected to the piles with reinforced concrete to provide a structure that has significant flood resilience.
To minimise forces from the river flow and reduce potential impact of floating debris, the alignment of the new walkway is parallel with the shoreline and the rotating opening span is located at the downstream end of the walkway.
The popular community asset has been completely rebuilt as a fixed structure that is more resilient to future flooding, and is designed to last for 100 years.
Works commenced in July 2013 and were completed in September 2014.
Images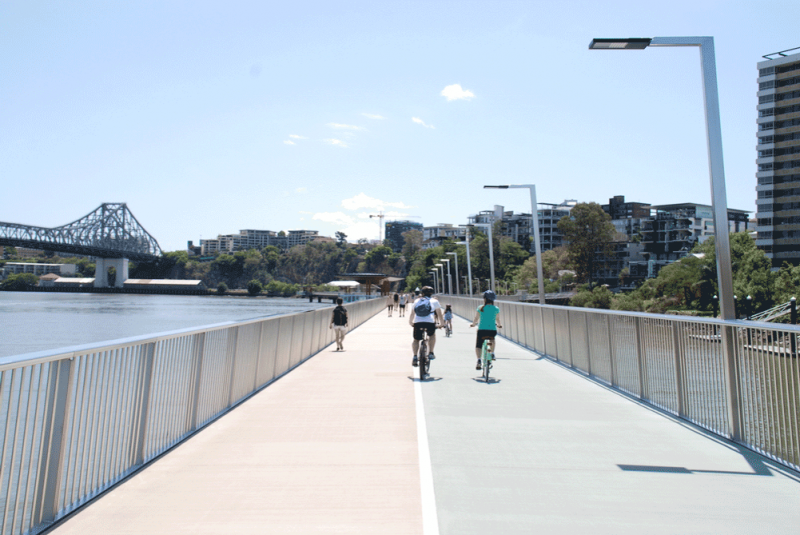 Brisbane's Riverwalk complete
1/7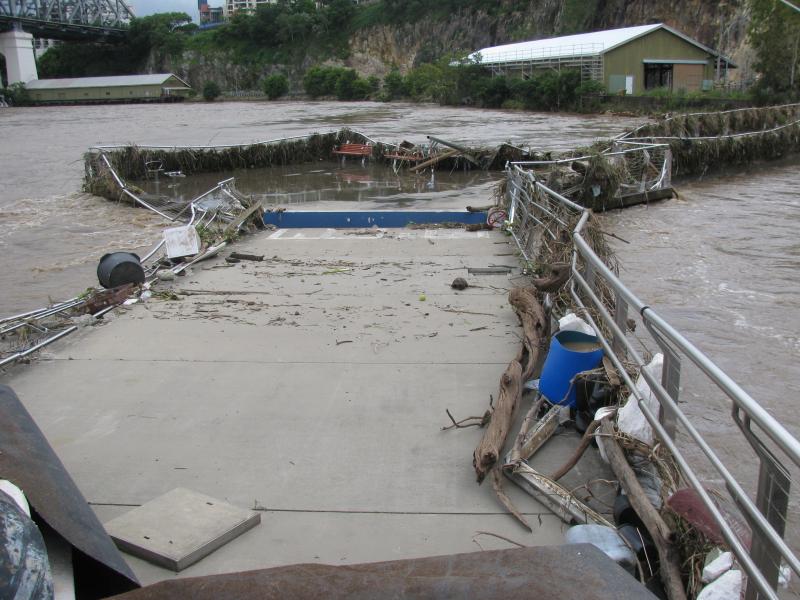 Brisbane's Riverwalk damaged following 2011 floods - 2011
2/7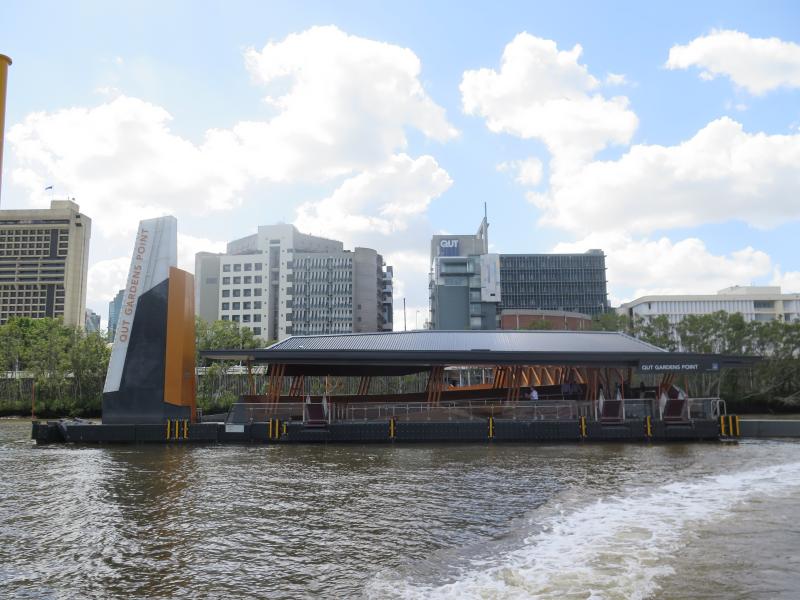 Gardens Point ferry terminal
3/7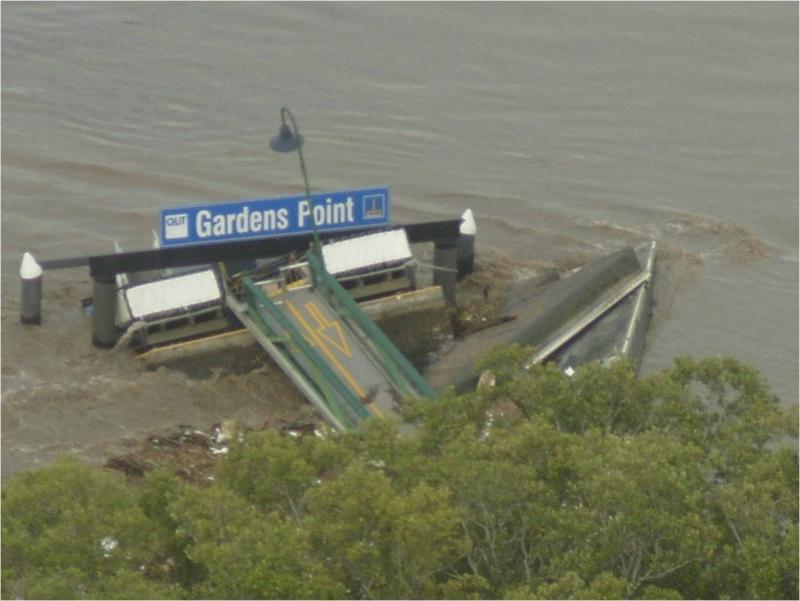 Gardens Point ferry terminal damaged after 2011 floods
4/7

Ferry Terminal at Gardens Point during the 2011 floods
5/7

Ferry Terminal at Gardens Point following the 2011 floods
6/7
Brisbane Riverwalk during the 2011 floods
7/7