Burke Developmental Road betterment works withstand wet season
28 June 2021
The benefit of investing to improve the resilience of key Queensland transport routes is paying off, with Burke Developmental Road in the state's north-west successfully withstanding significant rainfall during the 2021 wet season.
Given its critical role as a link between Normanton in Queensland's north-west and Dimbulah near the coast, Burke Developmental Road was one of 10 strategic locations nominated for flood immunity and resilience projects in the 2019 Betterment Program.
In addition to disaster repairs following the North and Far North Queensland Monsoon Trough flooding event, $5.1 million in betterment funding was spent on Burke Developmental Road. Works started in April 2020 and were completed in November 2020. This included sealing a section of the road adjoining an existing sealed section and strengthening the surface.
In January 2021, Tropical Cyclone Imogen and the associated low pressure system dumped significant rainfall totals over the area, including 327mm of rainfall in an eight-day period at Normanton Airport.
Subsequent assessments found the section of Burke Developmental Road where betterment works were undertaken performed well, with only minimal pavement damage reported and minor road shoulder repairs required. This meant the road not only was able to remain operational after the event, it avoided reconstruction cost of up to $1 million from just one event.
Eligible reconstruction works were jointly funded by the Commonwealth and Queensland Governments under the Disaster Recovery Funding Arrangements (DRFA).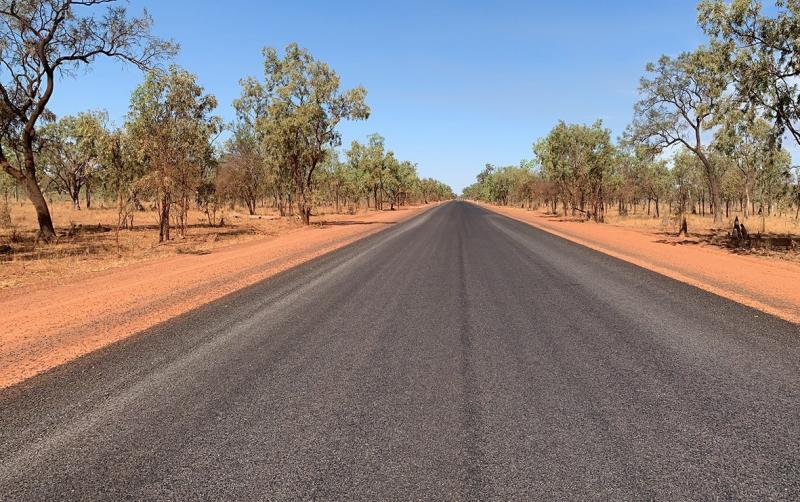 Burke Developmental Road – works completed
1/2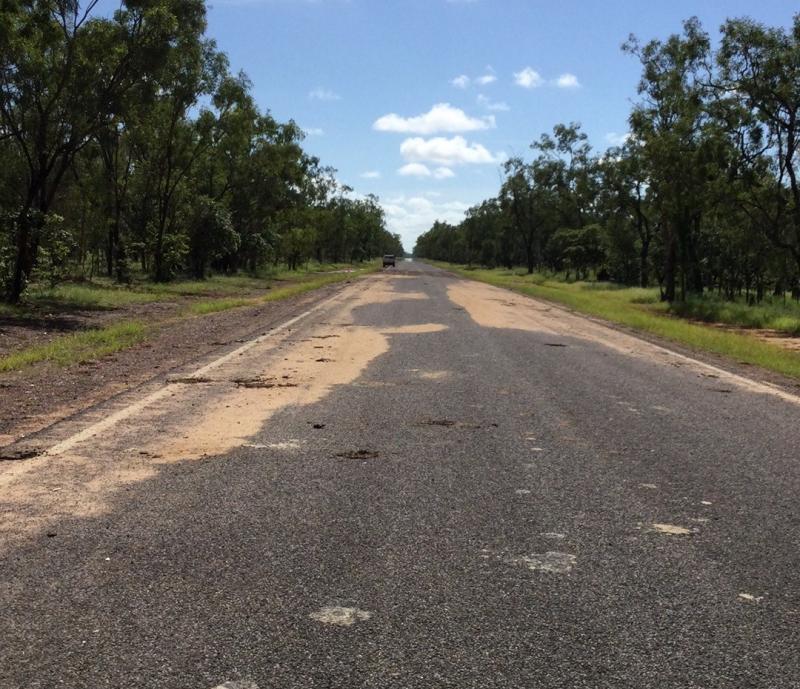 Burke Developmental Road – damage
2/2