Bushfire-damaged Cooroora Trail restored, with a little help from recycled products
20 April 2023
The 2019 Queensland bushfires had a devastating effect on bush tracks throughout the Noosa region.
Seven separate bushfires raged from August 2019 to January 2020, affecting almost 21,500 hectares across the Great Sandy National Park (Cooloola Recreation Area), Noosa National Park, and adjacent reserves.
The Queensland Reconstruction Authority mobilised quickly to establish the $36.8 million Local Economic Recovery (LER) Program in the immediate aftermath of the fire.
This initiative has supported projects that contribute to local, regional, economic and social recovery, such as upgrades to Noosa's Cooroora Trail.
The 10km track, also known as Trail 5, links Pomona to Cooran through Tuchekoi National Park.
The $1.68 million upgrade works include trail realignments, selective widening, resurfacing, drainage improvements, and new wayfinding and interpretive signage.
Recycled asphalt was also applied to a small section of the trail susceptible to flooding to increase durability and reduce maintenance requirements.
The material is created by milling an existing road surface and mixing the particles with a binder, before applying to the trail surface and rolling it out.
Recycled asphalt strengthens the trail surface, making it more resistant to future storm and flood damage, as well as generally requiring less maintenance.
It's also an eco-friendly material that uses less raw material than new asphalt, diverts waste materials from landfill, and unlike new asphalt can be laid cold, which reduces installation costs.
The first project to come out of the Noosa Trails Masterplan, the Cooroora Trail upgrades are designed to improve town connectivity, increase the use of the trails for educational and recreational use, and drive tourism.
The works being delivered through the masterplan will also enhance the effectiveness of the Noosa trail network as a series of firebreaks throughout the bushland.
The Cooroora Trail upgrade received $1.61 million from the Australian and Queensland Governments' LER Program through joint Disaster Recovery Funding Arrangements (DRFA), which support projects that grow community resilience and drive economic recovery.
Following the success seen along Trail 5, priority upgrades of Trail 7 (Yurol Trail) will follow later in 2023.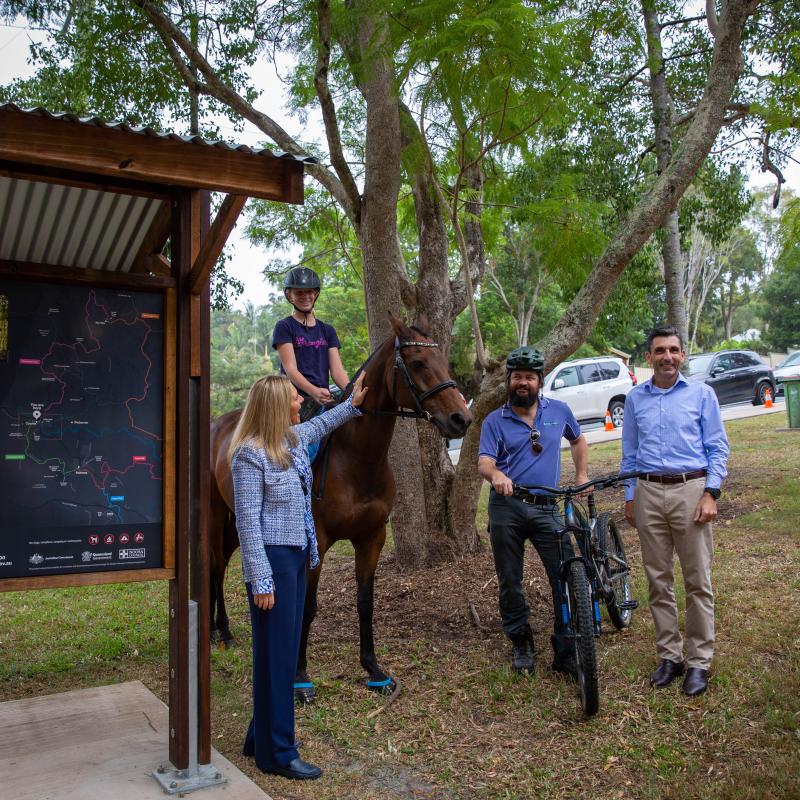 Noosa Mayor Clare Stewart and QRA CEO Major General Jake Ellwood (Retd) with trail users.
1/4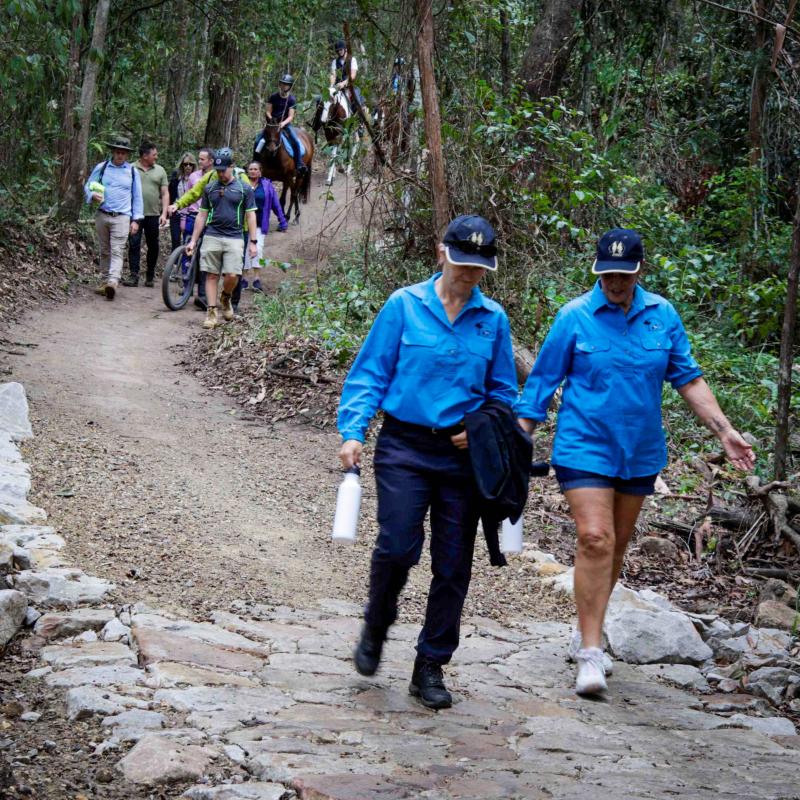 Walking and riding the upgraded Cooroora Trail.
2/4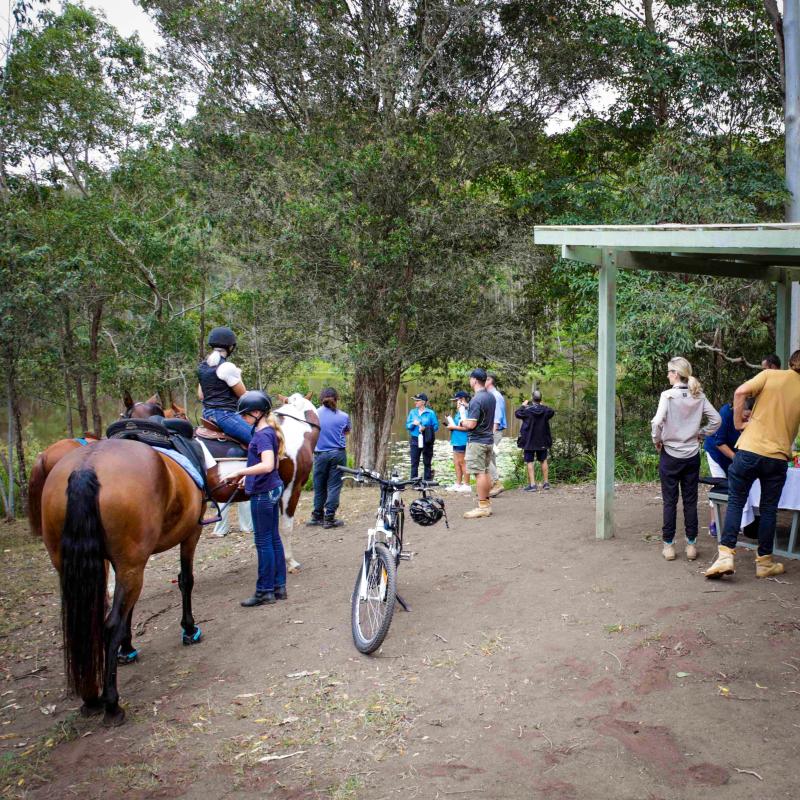 One of the upgraded rest areas along the Cooroora Trail.
3/4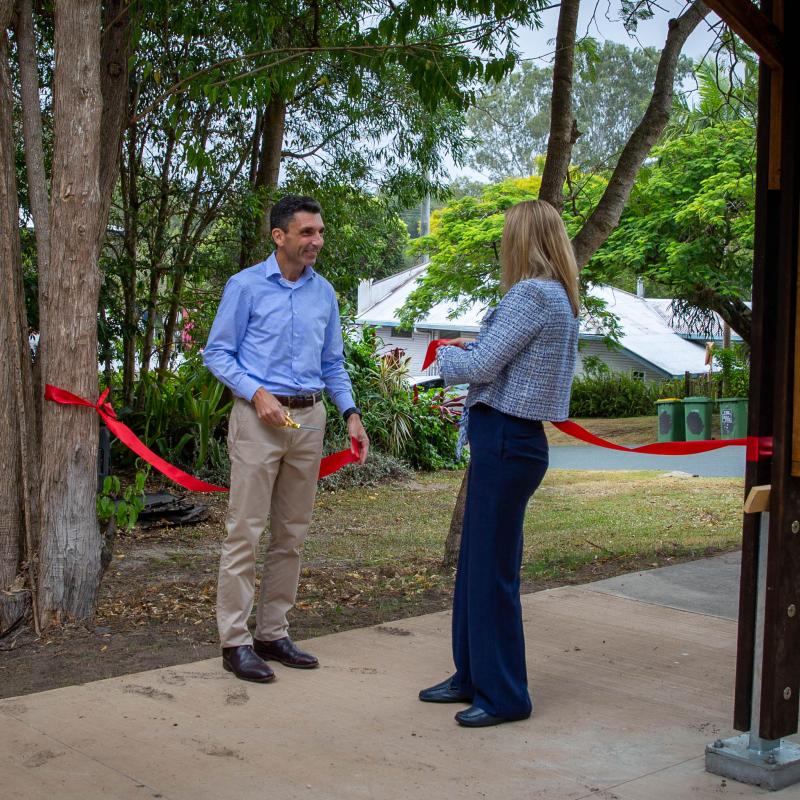 Noosa Mayor Clare Stewart and QRA CEO Major General Jake Ellwood (Retd) officially opening the upgraded Cooroora Trail.
4/4