Comprehensive coastline clean-up following the 2022 South East Queensland floods
27 March 2023
The 450-kilometre stretch of south-east Queensland coastline from Coolangatta to K'gari was severely impacted during the 2022 floods.
More than 40 national and marine parks had to be closed or partially closed due to the damage of waterways and walking tracks. 
Debris washed up for weeks along the shores of the Moreton Island Marine Park, Mulgumpin (Moreton Island), K'gari, and other national parks and recreation areas.
To assist with the mammoth clean-up and to help with the environmental recovery across SEQ, $30 million was provided by the Australian and Queensland Governments as part of a DRFA exceptional circumstances package.
Through this investment Queensland Parks and Wildlife Service (QPWS) worked with other state government agencies, local governments, First Nations corporations, and numerous volunteer groups to clean up the damage.
QPWS rangers were quick to respond to the accumulation of flood debris across impacted national parks, marine parks and conservation areas, swiftly moving into these areas as soon as it was safe to do so.
Small and medium‐sized debris was collected regularly, while large debris was secured prior to its removal.
This work needed to be thorough with some debris carrying contaminates, as well as having the potential to damage unsuspecting vehicles.
Debris found on K'gari included two large pontoons, rainwater tanks, kayaks, rubbish bins, and an array of plastic containers, large and small.
Rangers located items from various locations, including a bin with branding on it from as far as Ipswich – over 400 kilometres away.
Over several weeks, marine park rangers spent over 150 vessel hours collecting and removing 10 pontoons and 15m³ of debris from Moreton Bay Marine Park alone.
The tireless work of rangers and community volunteers was also fundamental to the economic recovery of Queensland, with research showing Queensland's state national parks generate $2.64 billion for the economy and indirectly support more than 17,000 jobs.
Following the substantial coastal clean-up, Maritime Safety Queensland (MSQ) established a Maritime Infrastructure Resilience Program to identify sustainable, flood resilient infrastructure, with a focus on floating pontoons and structures.
In consultation with relevant communities, industry (including manufacturers) and state government agencies, MSQ have developed a long-term solution to mitigate the vulnerability of floating pontoons and structures for future severe weather events.
The program provides a set of standards for the manufacturing and installation of marine infrastructure, especially pontoons and jetties in river environments.
It also features a 3D printing Marine Infrastructure Pilot Project to inform alternative infrastructure standards, materials and design, and to improve asset performance for marine structures.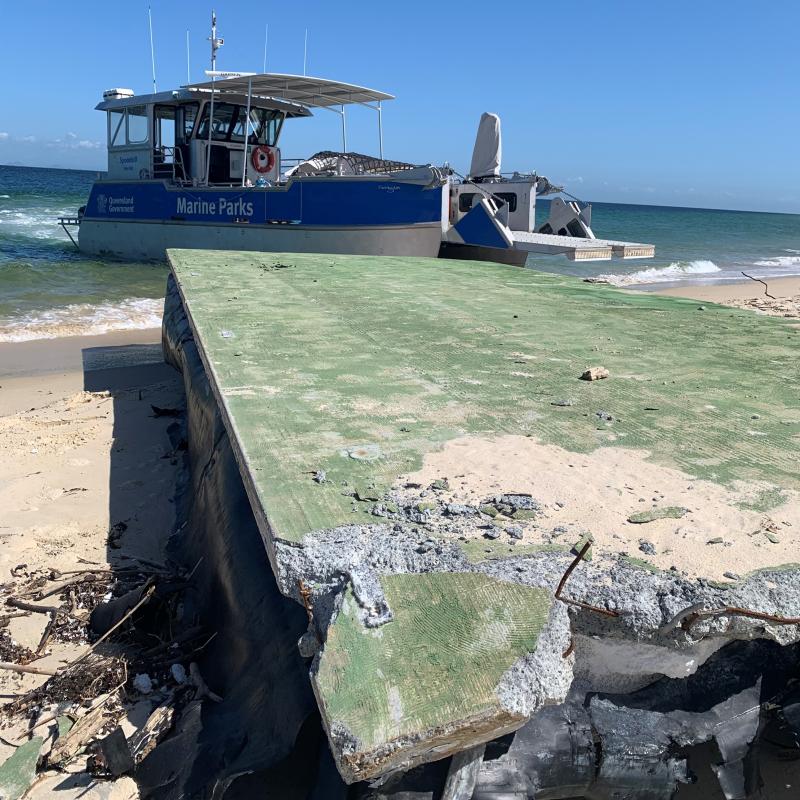 Queensland Government Marine Park rangers collected 15m³ of debris from Moreton Bay Marine Park following the 2022 SEQ floods.
1/3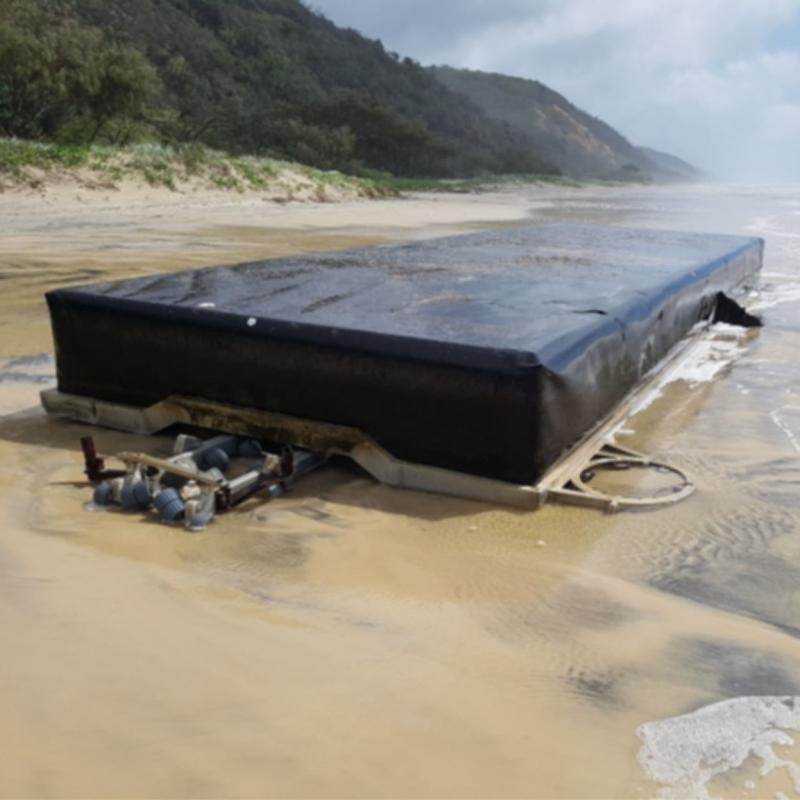 Numerous private pontoons drifted hundreds of kilometres before washing up on Moreton Island and K'gari.
2/3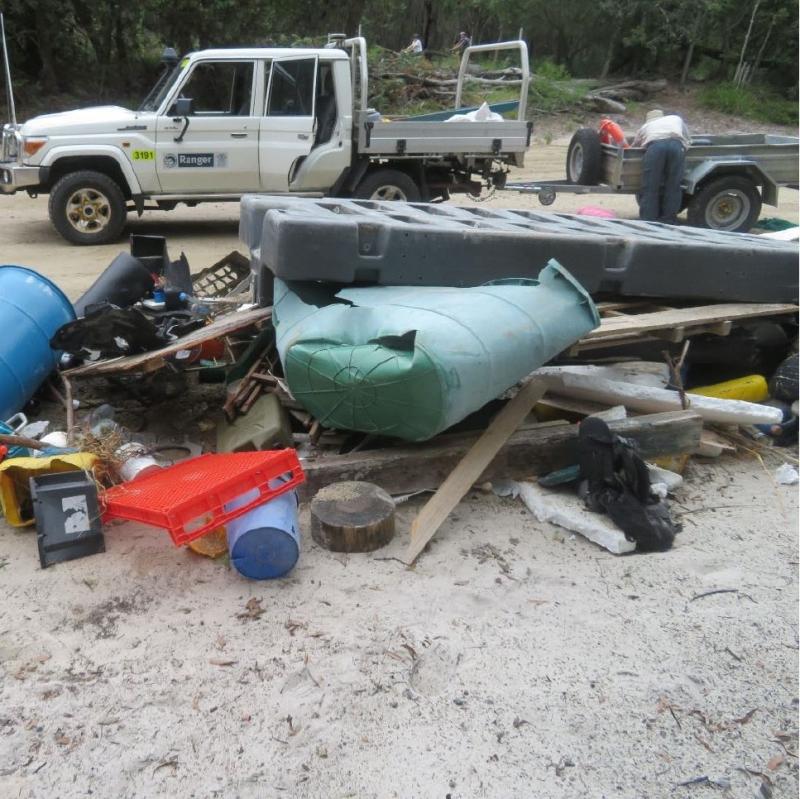 Other debris collected by Queensland Parks and Wildlife Service rangers included rainwater tanks, kayaks, rubbish bins, and various other plastic items.
3/3