Dirk de Vos, Goodna - Voluntary Home Buy-Back Program
24 October 2022
An elevated acre-block in Fernvale, away from the threat of rising waters, with a flying fox for the kids.
That's what Dirk de Vos, his wife and two children can now look forward to after accepting their buy-back offer through the $741 million Resilient Homes Fund.
"On top of a big hill, that was the main factor [with the new home purchase]. And a nice big shed, they were my two criteria," Dirk said.
"The stress levels climb when the rain is belting down, you can't help it, so we're all looking forward to being at higher ground and not having to feel this way every time it starts raining."
Dirk is one of the first 34 homeowners to sign a contract with the government to have their property voluntarily bought back. However with the relief comes reflection.
The Cox Street address is the de Vos family's first home. It's the roof they've raised their children under, and a street that remains filled with friends and familiarity.
But Dirk said the offer made through the Resilient Homes Fund was more than fair, and the process incredibly straightforward.
"To think it could happen again… the flooding. When this opportunity came up we couldn't say no," Dirk said.
"We registered our interest [for the buy-back program], then very quickly we had a call from valuers to come out and go through everything.
"The valuers were clear about how they came to the offer they had, comparing it to equivalent sales in the area, and explained clearly what our options were.
"I'm amazed it's moved so fast," Dirk said. "I thought once things started rolling it would have been this time next year (in 2023) before anything came through, but it's just been one step after the next, and here we are."
Contracts for the de Vos family should be settled in November, with Dirk, his wife and children currently focused on packing up and moving out.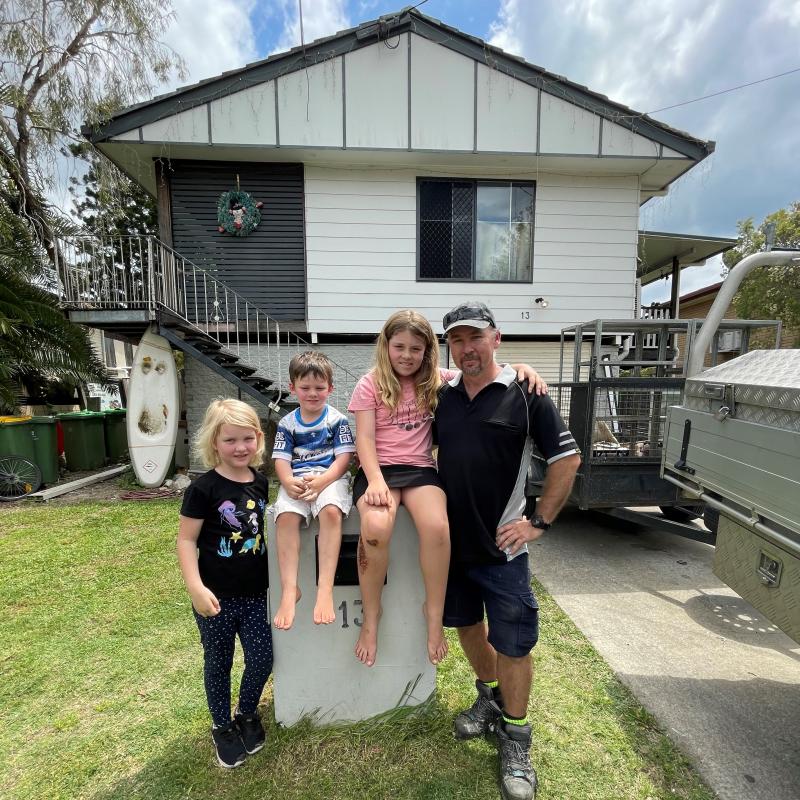 Dirk de Vos with family in front of his Goodna home.
1/4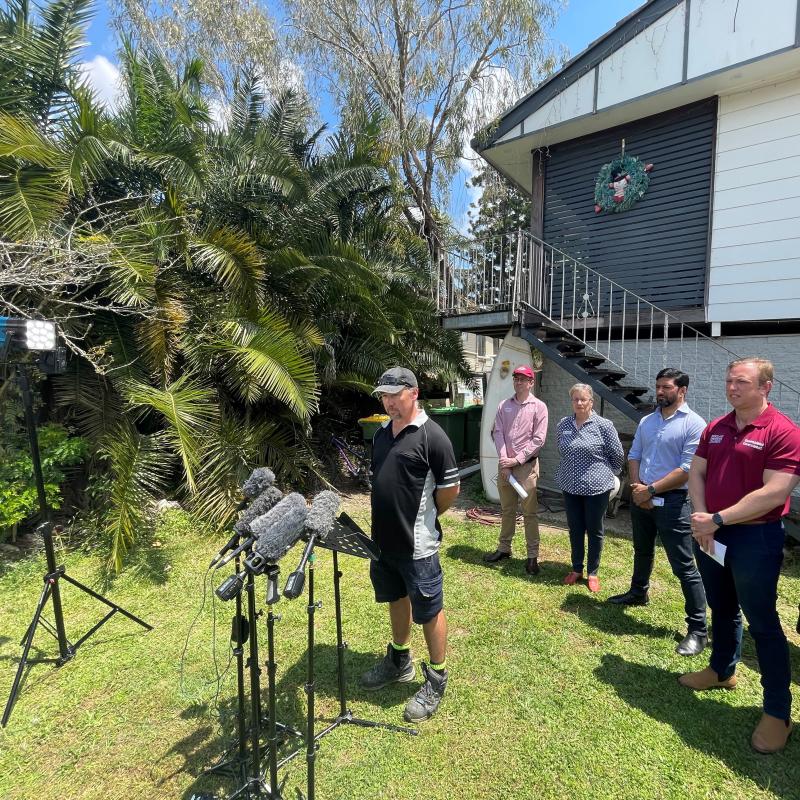 Dirk de Vos addressing media in front of his Goodna home.
2/4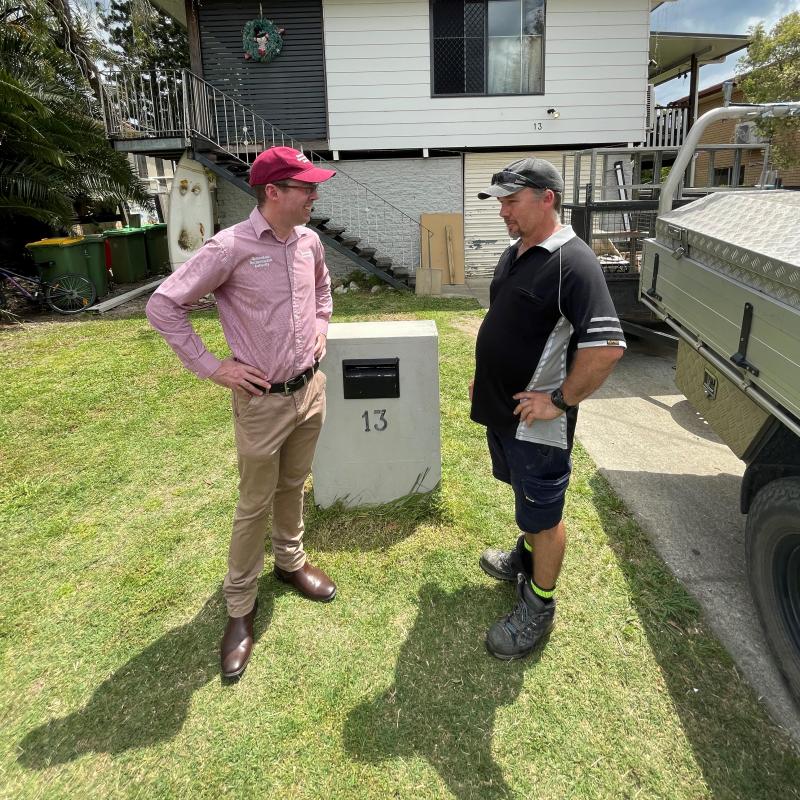 Dirk de Vos talking with QRA acting CEO Jimmy Scott.
3/4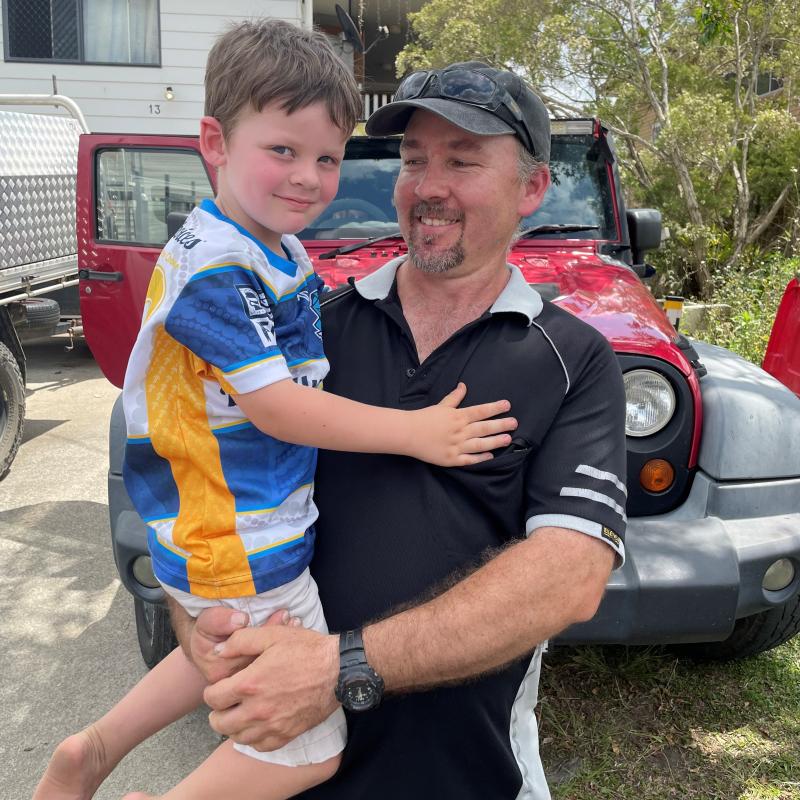 Dirk de Vos and his son at their Goodna home.
4/4