Miika and Melina Puhakka, Deception Bay – Voluntary Home Buy-Back Program
16 May 2023
Miika and Melina Puhakka have finally settled into their new home in Caboolture after having to move several times last year.
Their upheaval began when Saltwater Creek flooded in February 2022, resulting in inundation of their Deception Bay home. It was one too many times for the Puhakkas, as the creek had flooded previously in 2015.
Melina recalls how fast everything happened last year.
"It was a pretty crazy weekend. The rain had started to fall and then it got heavier. The flooding unfolded pretty quickly. We were lucky to get out of the street with the car. It was pretty scary, and we (only) just got out," she said.
The possibility of assistance through the Resilient Homes Fund was an opportunity Melina and Miika registered for immediately.
"We signed up straight away for the Resilient Homes Fund even though we didn't know if it would suit our house," Miika said. 
"If you've got the opportunity to go through the buy-back program, you're better off going through it because you get market value before the flood. You don't have to worry about the stress of whether it's going to flood again, (or) what you are going to do when insurance prices go up."
The end of a challenging 2022 was one of celebration for the family as they spent Christmas in their new home.
The Puhakkas moved into their new Caboolture property early December 2022, and although they were prepared to have Christmas lunch sitting on the floor, their new furniture arrived just in time to sit at the dining table.
"We had the Christmas we wanted, we were relaxed, and we had our own space," Miika said.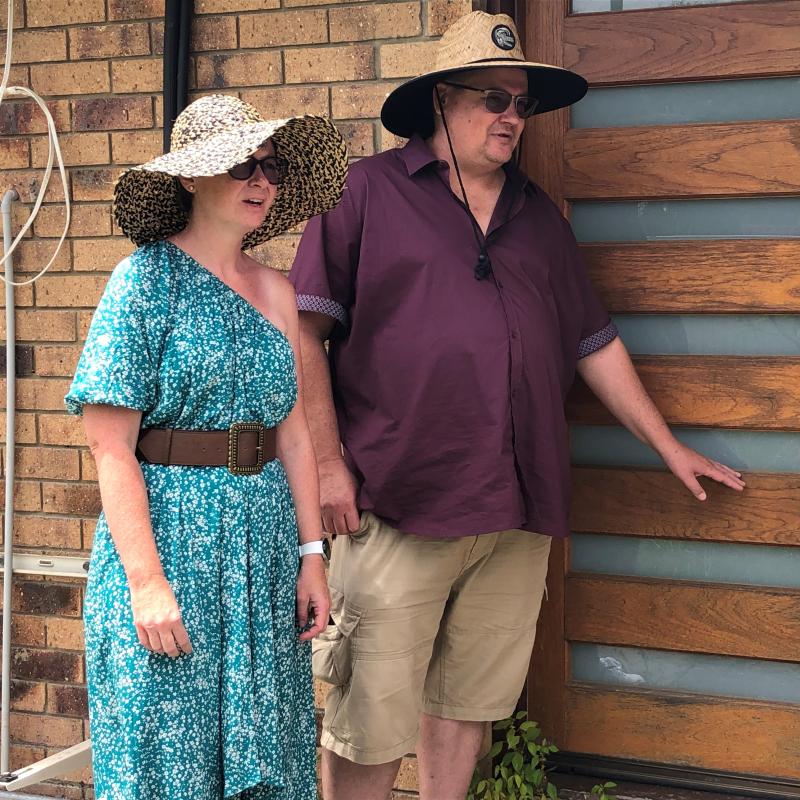 Melina and Miika indicate the height of flooding in 2022 at their former Deception Bay home.
1/1