Greenwood Park Sporting Complex
28 June 2021
Greenwood Park at Kirwan in Townsville has undergone field remediation works to restore the four full-size playing fields to their former glory following the February 2019 monsoonal flooding event.
The club was provided $155,000 in funding under the $18 million Community and Recreational Assets Program, which was approved as an extraordinary recovery measure jointly funded under the Commonwealth-State Disaster Recovery Funding Arrangements (DRFA).
The funding was used to undertake repairs and field remediation work to enable both football and touch football training and games to be played.
All works were carried out by local contractors and in partnership with Townsville City Council, which undertook in-kind work and ensured that the clubs were relocated while the works were carried out.
The works began in October 2019 and were completed by November 2020.
President of Greenwood Park Sporting Complex Rick Guerra said the venue was underwater for numerous days due to flooding, so fields were in need of repair to ensure it was safe for club members, opposition teams and the general public.
Mr Guerra also acknowledged the work undertaken by all involved from the Townsville City Council and Queensland Government, including officers from the local Sport and Recreation Services, which just goes to show what can be achieved when all levels of government work together.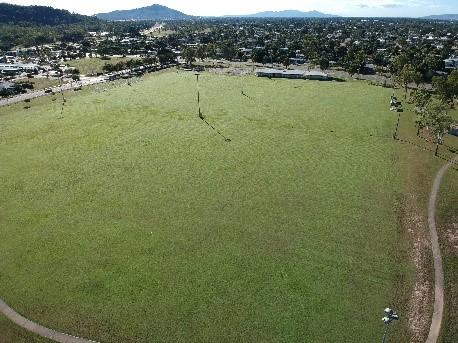 Greenwood Park Sporting Complex after repairs were completed
1/2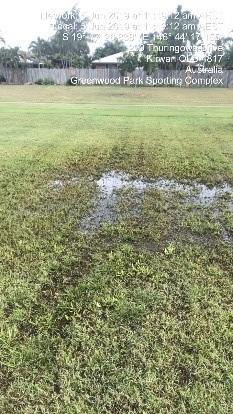 Greenwood Park Sporting Complex after flooding
2/2