Immediate action to reopen Brisbane-Woodford Road after Brisbane rain bomb
31 March 2023
Brisbane-Woodford Road in Brisbane's north was reopened less than three days after flooding receded following the relentless rainfall experienced in late February 2022.
This speedy response was driven by Queensland Transport and Main Roads (TMR), who were on the ground in action as soon as it was safe to start repair and recovery efforts.
The South East Queensland Rainfall and Flooding event resulted in significant damage to roads and infrastructure across TMR's North Coast Region.
Many key roads such as the Bruce Highway and D'Aguilar Highway were severely impacted by flooding, pavement and structure damage, and temporary closures.
A section of Brisbane-Woodford Road (locally known as Gympie Road) was particularly damaged, with the higher eastbound carriageway requiring emergency pavement and surfacing repairs, while the lower westbound carriageway needed extensive debris clean-up.
Crews worked around the clock to complete the repair works required to reopen the road to traffic.
TMR structural inspectors attended the site on 2 March 2022 to assess the integrity of the bridges and major culverts along the section of road that were inundated, confirming there was no damage from the flooding.
The lower westbound carriageway was cleaned of debris and reopened to traffic on the evening of 2 March 2022, and the higher carriageway was opened on the morning of 5 March 2022.
Final surfacing and linemarking was then completed under traffic control between 6 and 8 March 2022, marking a less than two-week turnaround between the weather event and a return to function.
Assistance was provided through the jointly funded Commonwealth-state Disaster Recovery Funding Arrangements (DRFA).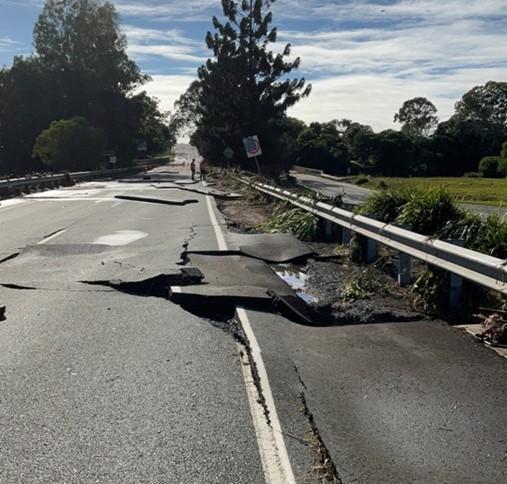 Some of the damage seen on Brisbane-Woodford Road at Bald Hills Flats following the SEQ floods of 2022.
1/2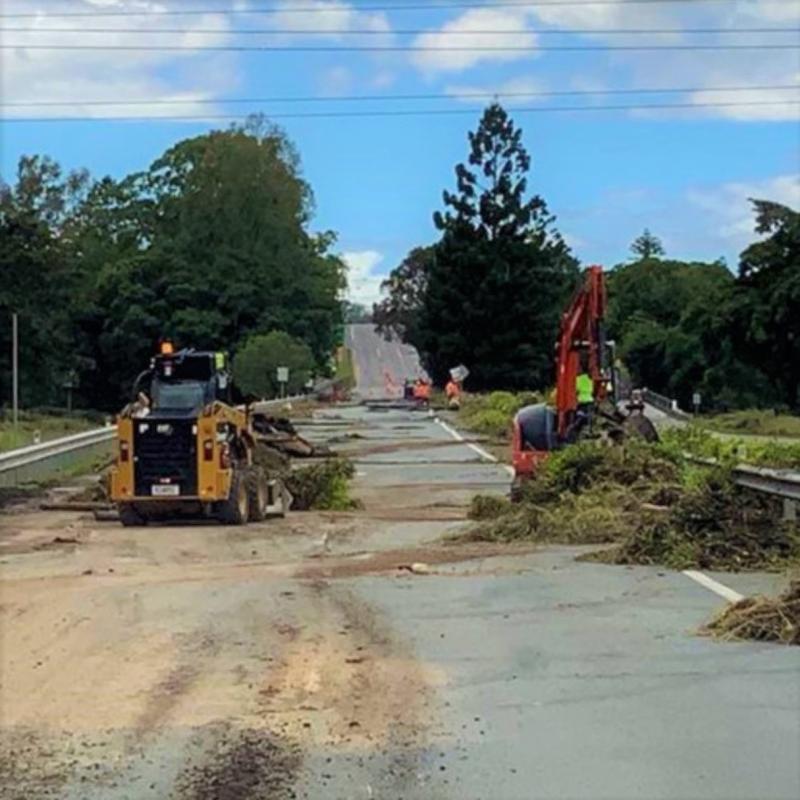 Emergency repair works in progress on Brisbane-Woodford Road.
2/2