Reconstructing Cardwell
The tiny town of Cardwell on the Cassowary Coast in North Queensland bore the brunt of Severe Tropical Cyclone Yasi in February 2011.
Following the destruction, QRA worked closely with the Department of Transport and Main Roads (DTMR) and Cassowary Coast Regional Council to deliver the $40 million Reconstructing Cardwell project.
The Cardwell foreshore is an important infrastructure project in North Queensland that combines a range of projects intended to restore social, economic, transport and tourist infrastructure in a community that was severely impacted by the cyclone.
Works at Cardwell included the reconstruction of a 1.4km two-lane section of the Bruce Highway known as Victoria Street; works on the foreshore, recreation, picnic and pedestrian facilities; a memorial; a roundabout and formal parking. Works to the Coral Sea Memorial and northern playground include revegetation of sand dunes, landscaping installation and concrete pads to seating areas. Paths have also been constructed around the jetty playground and plaza.
Works began in August 2012 and were completed in November 2013.
The Reconstructing Cardwell project was delivered under the NDRRA, a joint federal and state initiative. Transport and Main Roads and Cassowary Coast Regional Council also provided funding to the project.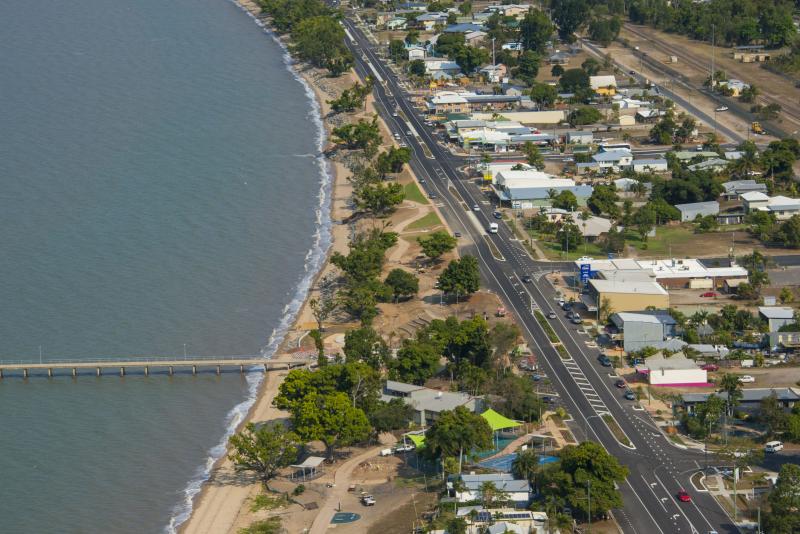 Cardwell repaired
1/2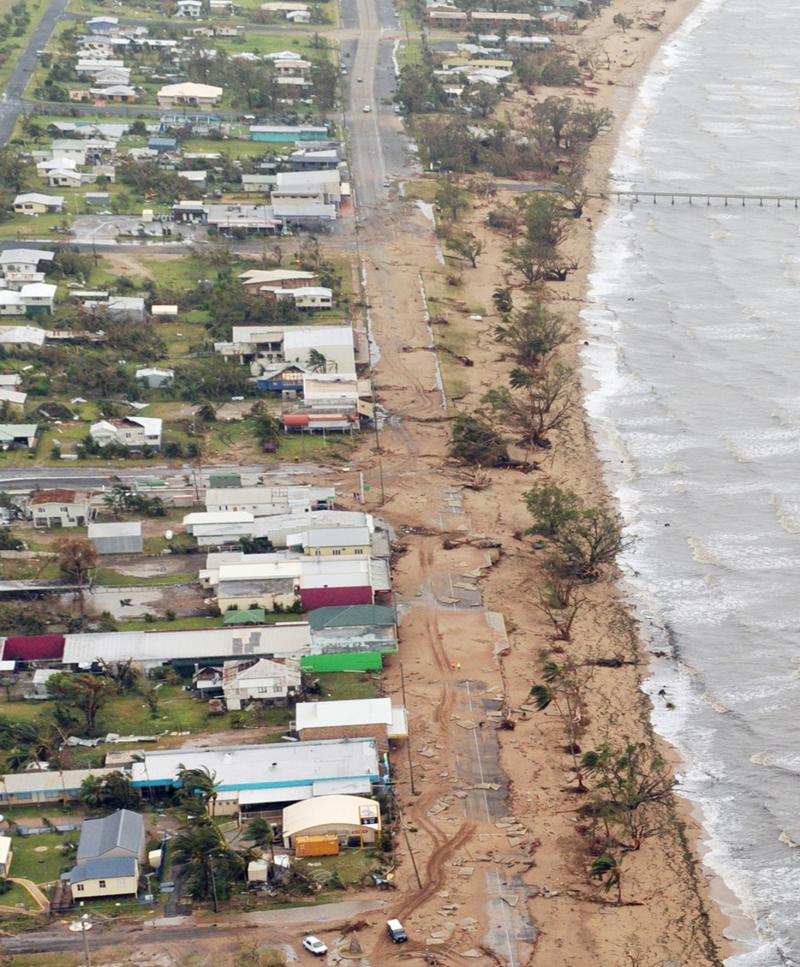 Cardwell damage following TC Yasi in 2011
2/2