Structural Assistance Grants helping disaster-hit Queenslanders back into their homes
9 March 2023
In February 2022, Leah and her son were living in a caravan on her parents' property north of Gympie. Two weeks before the flooding, she had moved the caravan to a new position on the side of a hill.
Leah remembers waking early the morning of the floods. She looked out her window and could see the water was just a few metres from her caravan.
"I'd never seen water like it before. The flood waters came up really quickly; I'm lucky I woke up when I did," she said.
With help from her brother, Leah evacuated before the water rose to just under her caravan's windows.
When Leah heard help was available, she searched online and found out about the Queensland Government Community Recovery grants.
"Community Recovery were very helpful. They explained everything and I felt really supported through the whole process," she said.
Leah thought she would only be offered a small amount to replace items she'd lost in the flood, but a Structural Assistance Grant helped Leah pay for her replacement caravan.
"I was in shock when they told me my caravan would be replaced. It was amazing. I wasn't expecting so much help."
A Structural Assistance Grant provides eligible uninsured Queenslanders with up to $50,000 to help repair their home to a safe, secure and habitable state following a disaster.
Leah was able to find a replacement caravan just around the corner, and the man she purchased it from even delivered it for her.
"The day it arrived, I was ecstatic," she said.
"It feels like home and it's perfect for me and my son. I'm grateful, so very grateful."
Longer-term grants are still available for the South East Queensland Rainfall and Flooding event of 2022, including Essential Household Contents Grants, Structural Assistance Grants and Essential Services Safety and Reconnection Grants.
To find out more visit www.qld.gov.au/disasterhelp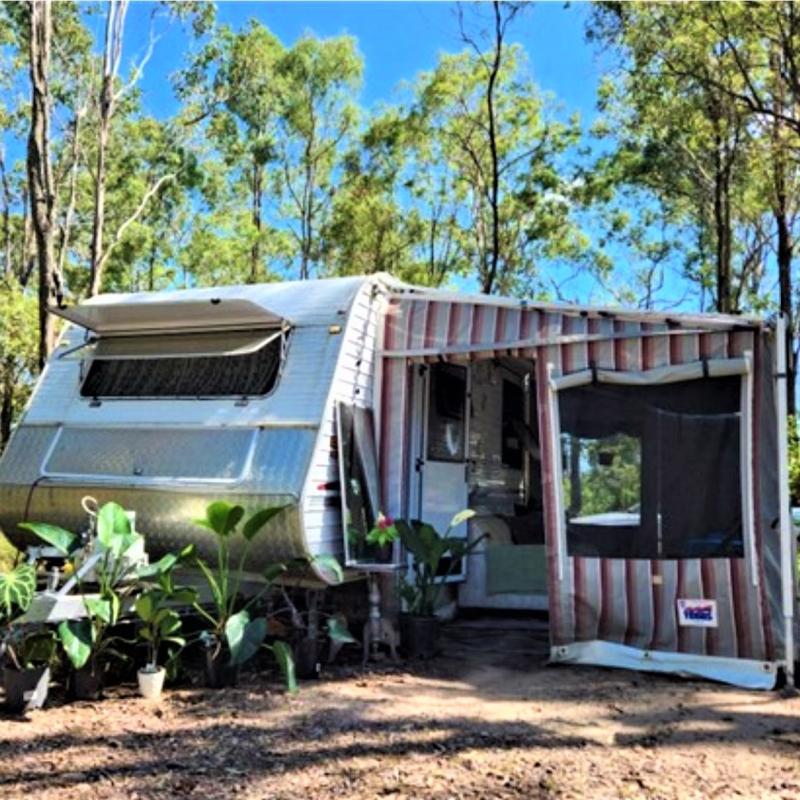 A Structural Assistance Grant helped Leah pay for her replacement caravan.
1/1