Townsville Golf Club
28 June 2021
Townsville Golf Club received $1.2 million in funding to make vital repairs to its flood-damaged infrastructure at Rosslea.
The funding was delivered through the $18 million Community and Recreational Assets Program, which was approved as an extraordinary recovery measure jointly funded under the Commonwealth-State Disaster Recovery Funding Arrangements (DRFA).
Club President Danny McLoughlin welcomed the DRFA support to repair the badly damaged community facility.
"The golf club was in a terrible position after the monsoon event and thanks to the government and the community, the golf club is recovering from the disaster," Mr McLoughlin said.
"The repairs were essential to recover the club's infrastructure and return the facility to working order.
"With the help of the DRFA funding, the club has been able to repair the holes that were totally destroyed from the monsoon event and reconstruct damaged course assets."
The works started in August 2019 and were completed by December 2020.
Townsville Golf Club is a community icon, celebrating its 125-year milestone in 2018.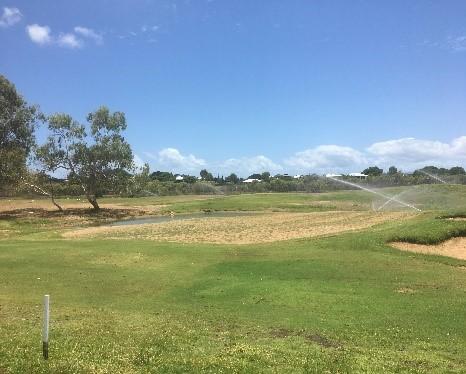 Townsville Golf Club - progress of repairs as fairways were progressively establishing
1/2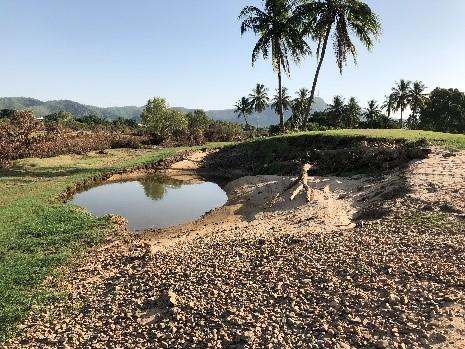 Flood damage to the Townsville Golf Club
2/2