Townsville hockey fields
28 June 2021
When one and a half metres of flood water washed through the Townsville Hockey Complex during the height of flooding in 2019, things looked grim.
Not only were the expensive synthetic playing fields and the manicured grass fields damaged, but the fences, playing lights and irrigation system all needed extensive repairs.
The damage put at risk Townsville's ability to host the Queensland School Sport Tournament for hockey from 20 to 23 June and the Queensland under-18s men's state hockey championships on 30 June to 2 July.
Losing both events would have devastated the local hockey community and left thousands of competitors, participants and families out of pocket for travel and accommodation arrangements already made. It would have also required a new host city to be found with just a few months to spare.
In a demonstration of cross-government cooperation, the Commonwealth and Queensland Governments, with the support of the Townsville City Council, approved an extraordinary assistance package for the Townsville Hockey Complex, with $1.7 million in funding made available to ensure these and other events could go ahead as planned.
Jointly funded under the Commonwealth-Queensland Disaster Recovery Funding Arrangements (DRFA), the package enabled the Townsville Hockey Association to immediately start reconstruction work, re-laying fields and repairing damaged infrastructure.
The importance of the events to the local community and its economy was recognised by the Queensland Government in its swift response with works commencing mid-March 2019 and completing on 13 June 2019.
Images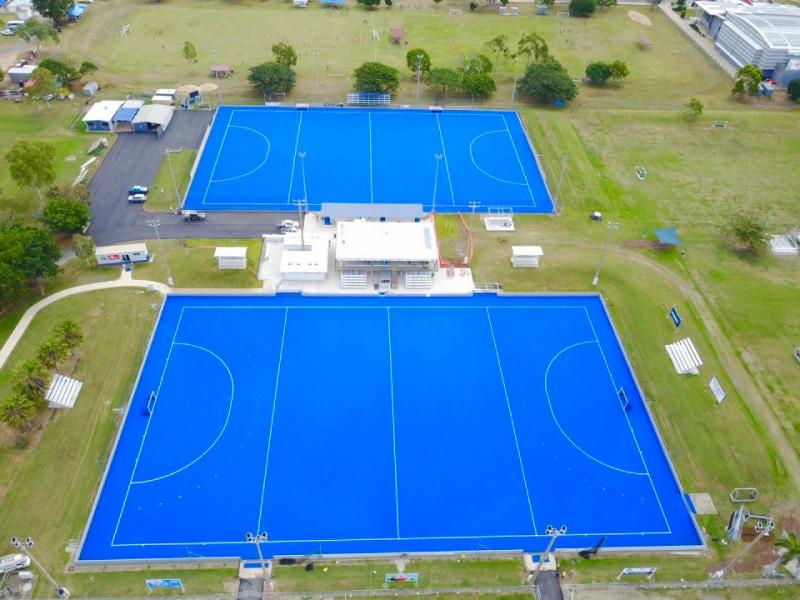 Townsville Hockey new fields.
1/2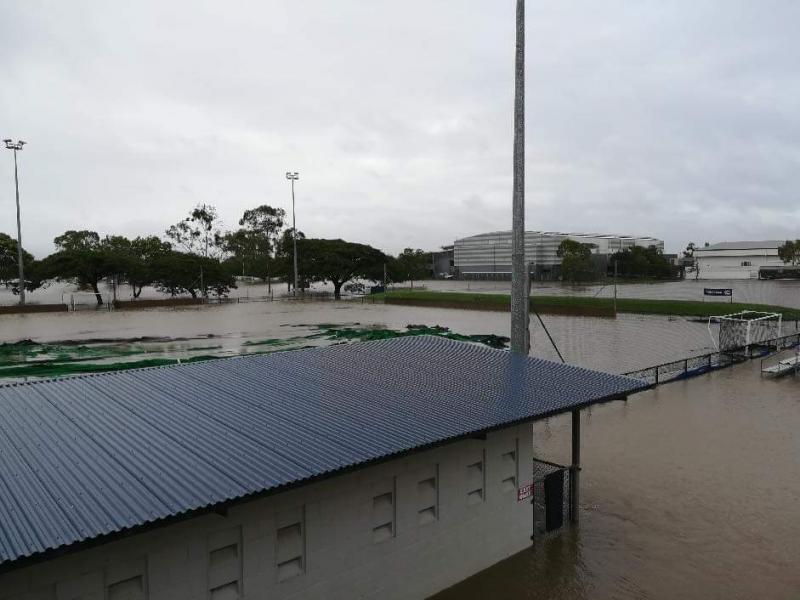 Townsville Hockey flooded.
2/2