History of the QSDR
The Queensland Strategy for Disaster Resilience (QSDR) provides an overarching framework to guide how Queensland Government collaboratively delivers disaster resilience commitments and actions, based on local and regional needs, to strengthen community resilience.
The QSDR was originally released in 2014 and was then revised in 2017 to incorporate climate change risk and deliver a comprehensive, all-hazards approach to building disaster resilience.  
QSDR 2017-2021
Resilient Queensland 2018-2021: Delivering the Queensland Strategy for Disaster Resilience 2018 (Resilient Queensland) was the implementation plan for the 2017 QSDR, and was developed in consultation with state agencies, the private sector and local governments to coordinate the statewide delivery of strategic commitments.
Since 2018, resilience initiatives have been implemented statewide under Resilient Queensland. This includes the delivery of Regional Resilience Strategies across Queensland, a key outcome of Resilient Queensland, which is a published commitment under the United Nations Office for Disaster Risk Reduction's Sendai Framework.
Media statement (21 February 2020): Regional Queensland sees the benefits of resilience in action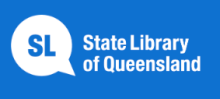 The previous Queensland Strategy for Disaster Resilience (2014) was developed by the former Department of Local Government, Community Recovery and Resilience is available via Trove - an online archival collaboration between the State Library of Queensland, the National Library of Australia and hundreds of partner organisations around Australia.