Barbagallos Road, Hinchinbrook
28 June 2021
Hinchinbrook Shire Council's Barbagallos Road in Halifax has been upgraded to build resilience to withstand high velocity flows during flooding events through the 2019 betterment program.
Barbagallos Road is an unsealed road transport route for many of the region's sugarcane farmers.
The important road has a history of being impacted by disaster events. In 2018, the entire road was stripped of all gravel leaving only large rocks on site. The following year, the monsoon trough floods washed away a large proportion of the gravel that was reinstated following the 2018 floods.
Council was approved for $230,000 for betterment works to construct a 375-metre-long cement stabilised gravel section which now provides resilience to scouring effects from flooding and prevents gravel washing downstream into the waterway channels.
The benefits of betterment have already been realised on Barbagallos Road after it was impacted by Tropical Cyclone Imogen in January 2021 and Tropical Cyclone Niran in March 2021. The road remained undamaged and operational during the two events. The upgrade works have avoided reconstruction costs of approximately $70,000 across the two events.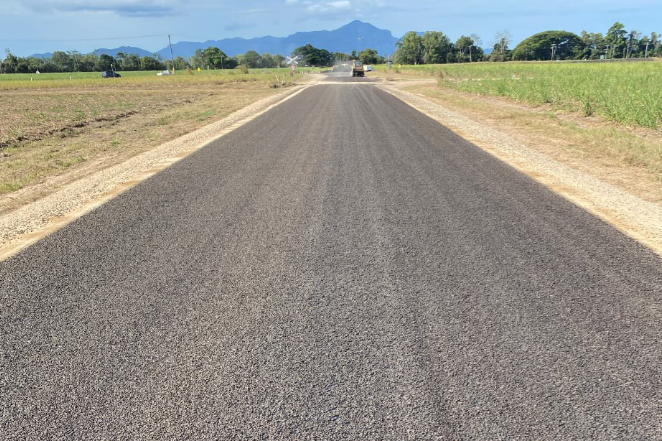 Barbagallos Road completed upgrade works
1/1