Livingstone builds back better
5 November 2018
Livingstone Shire Council's iconic Scenic Highway suffered major landslips and severe erosion at Statue Bay, south of Yeppoon during Severe Tropical Cyclone Marcia in 2015.
The highway is the key link between Yeppoon and communities along Keppel Coast. It provides key access to tourism and boating facilities at Rosslyn Bay - the only access to the Keppel Islands and the Great Barrier Reef from Central Queensland.
The work was a complex balance between sensitivity and engineering as it is adjacent to delicate marine ecosystems in a challenging location with exposed coastal conditions. 
It was also a complex geotechnical site, with a steep cliff face to the east with residents atop, and a severely damaged downslope interfacing with both sand and rock.
Council was approved for a Natural Disaster Relief and Recovery Arrangements (NDRRA) Category D Betterment project to restore and increase the resilience of the road at the impact site.
Thankfully this project is now complete, with Council reopening the road to traffic on 27 July 2018.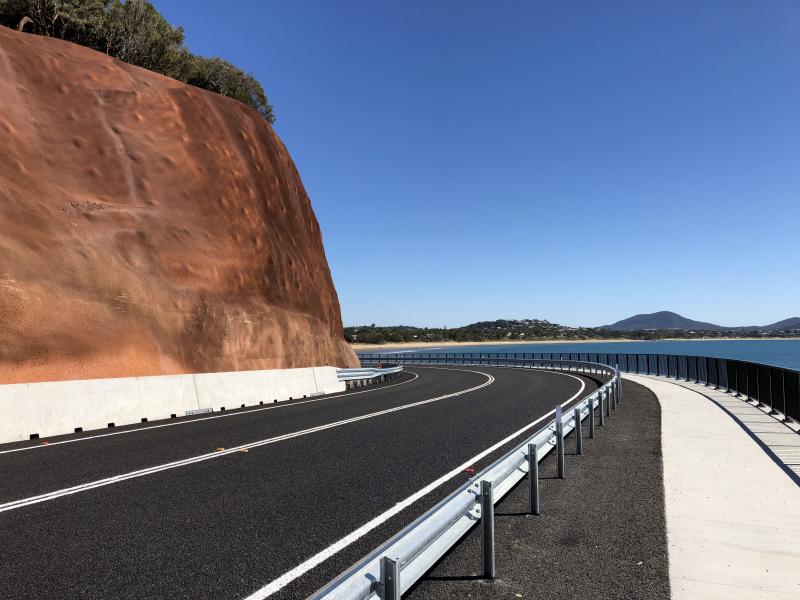 Scenic Highway repaired
1/3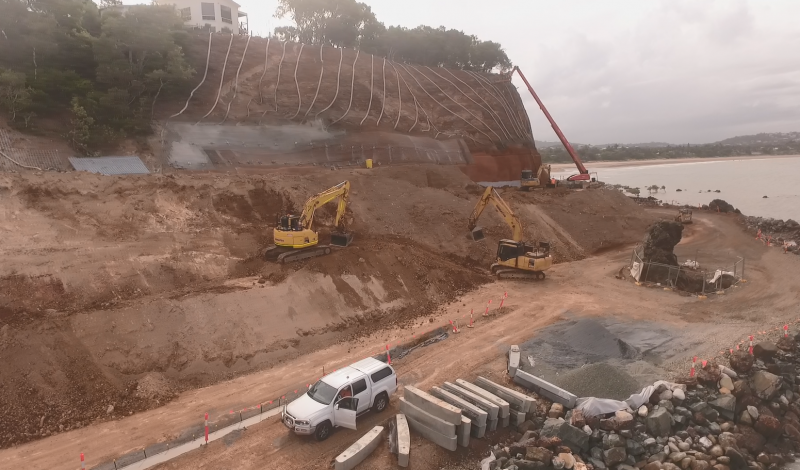 Scenic Highway progress
2/3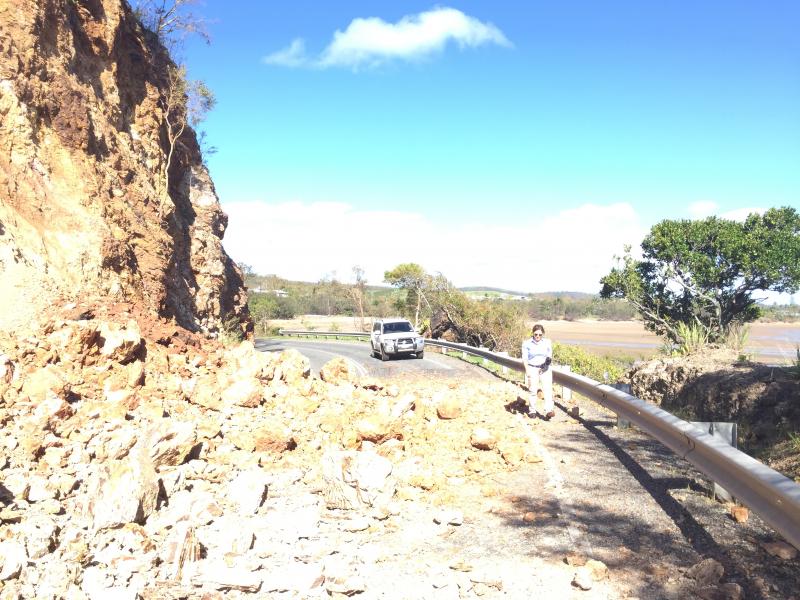 Scenic Highway, Livingstone Shire Council, damaged following 2015 event
3/3