Rebuilding a community icon – Binna Burra rises from the ashes
31 July 2023
Binna Burra Lodge has been a centrepiece of the UNESCO World Heritage-listed Lamington National Park for the better part of a century.
But in September 2019, after devastating bushfires tore through the iconic eco-retreat, it was hard to imagine a future where guests would ever be welcomed back.
With 42 of Binna Burra's 43 cabins destroyed, and the main lodge, kitchen, dining room, library and reception also lost, the future looked truly bleak.
After being closed for a year for vital road access and site clean-up works, Binna Burra Lodge recommenced trading, which was supported thanks to an investment of more than $600,000 through the $36.8 million Local Economic Recovery (LER) Program.
Vital upgrades to the Tea House and camping grounds provided much-needed infrastructure to return the site to long-term viable operations.
Beneath the Tea House, showers, toilets and a first-aid room were built, along with new areas for staff and storage on the southern side.
Additions to the campground included four new safari tents, two toilets at the lower safari tents, and a further three toilets at the base of Mount Roberts for events.
As a result of the site improvements, Binna Burra Lodge's public dining area in the Teahouse has grown by 68 per cent, the number of toilets has doubled, the number of showers has increased by 70 per cent, and the number of safari tents has grown by 27 per cent.
The numbers though only tell part of the story when it comes to Binna Burra Lodge's rebirth.
As an entry point for the spectacular Lamington National Park and its vast array of native flora and fauna, the lodge holds a special place for residents of Beechmont and the Scenic Rim.
It provides a hub for community activities and employment, and is an important market for local producers, not to mention its significant role in raising environmental awareness among visitors.
Scenic Rim Regional Council Mayor Greg Christensen said the bushfire not only destroyed the heritage-listed Binna Burra Lodge and pioneer cabins but also the jobs of some 60 staff, who had to be retrenched after the cancellation of 4000 bookings including 15 weddings.
"In so many ways, this was a particularly black time for our region," Mayor Christensen said.
"By accessing and managing the grant which provided for the new facilities, Scenic Rim Regional Council is proud to have been associated with this landmark project for our region."
The reconstruction and recovery works that have taken place since the 2019 bushfires have been key to not only returning the lodge to normal operations, but allowing Binna Burra to write a new chapter in its history.
Binna Burra Lodge Chair Steve Noakes paid tribute to the Federal Government, the Queensland Reconstruction Authority and Scenic Rim Regional Council for their partnership in Binna Burra's recovery.  
"Without the support of the Queensland Government and the Queensland Reconstruction Authority, there was no way we would have been able to progress as far as we have in the recovery after the bushfires in September 2019," Mr Noakes said.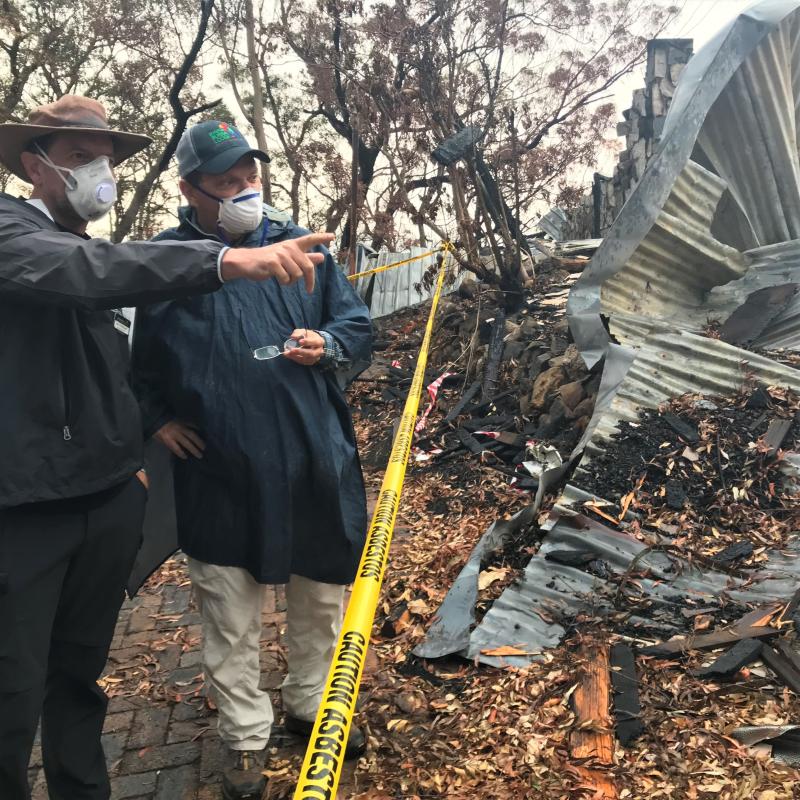 Binna Burra Lodge Chair Steve Noakes (r) surveys damage following the bushfires of 2019.
1/11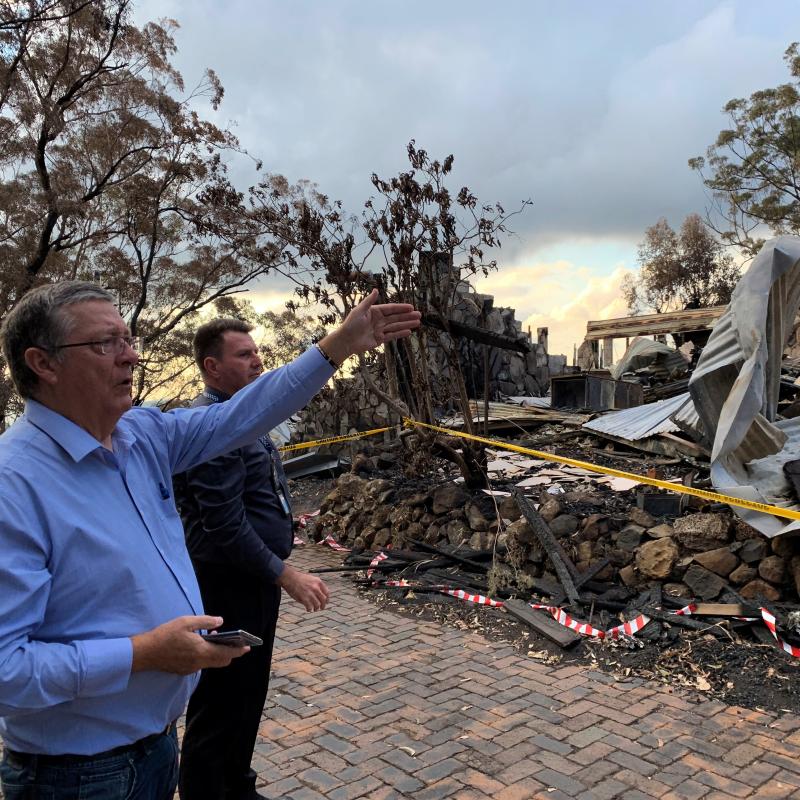 Ian Stewart, State Recovery Coordinator for the 2019 Southern Queensland Bushfires 2019, on site at Binna Burra following the catastrophic blazes.
2/11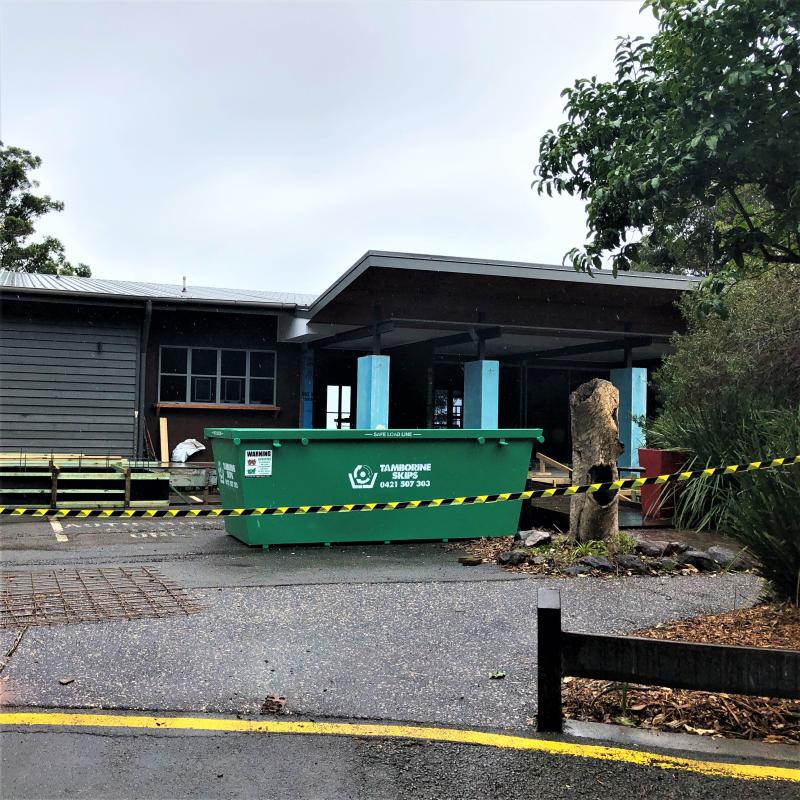 Bushfire repair works underway at Binna Burra Lodge, July 2020.
3/11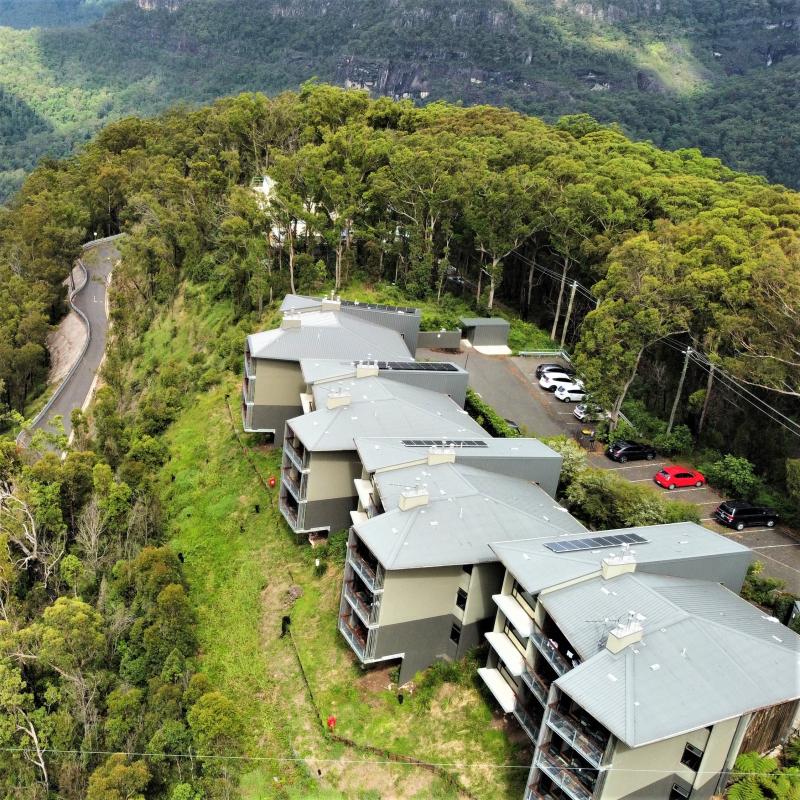 An aerial shot of Binna Burra Lodge's access road and world-famous Sky Lodges following the completion of reconstruction works, January 2022.
4/11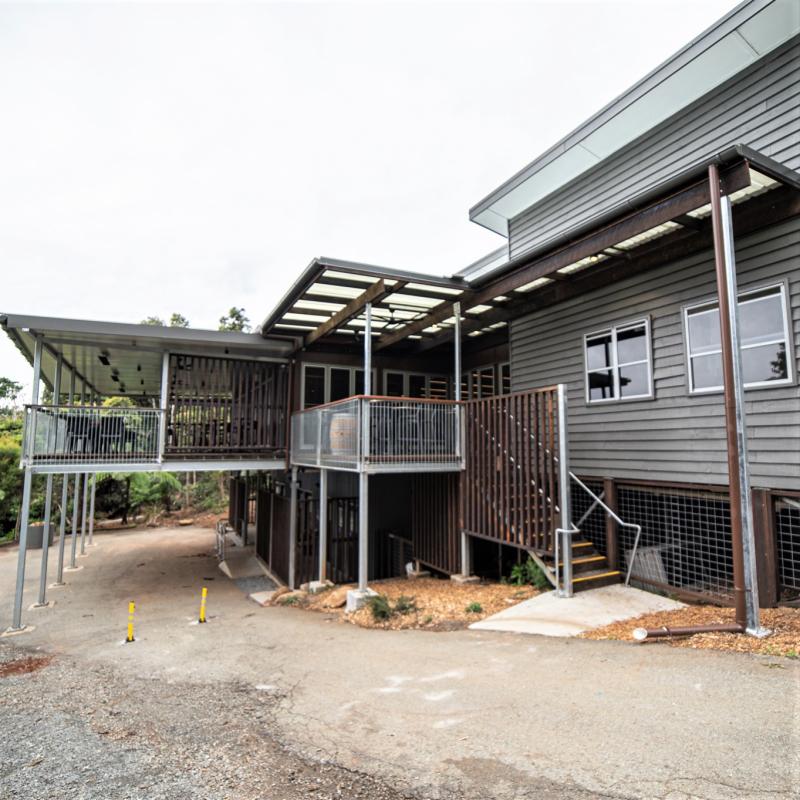 Upgrades to Binna Burra's Tea House included a deck extension and showers, toilets, a first aid room and storage areas on the ground level.
5/11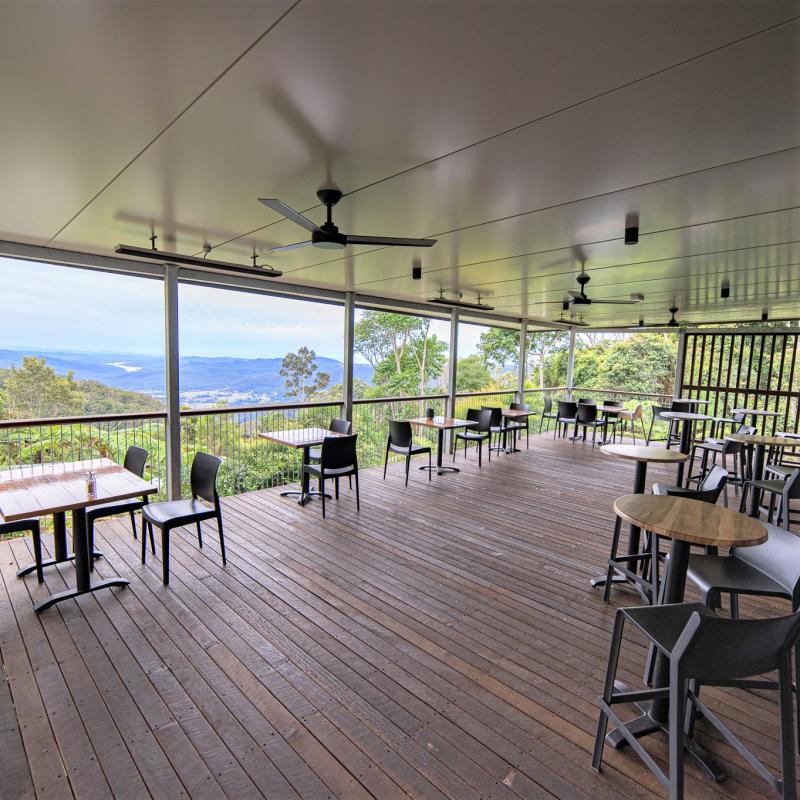 Extensions to Binna Burra's large deck included the addition of a roof and privacy screening.
6/11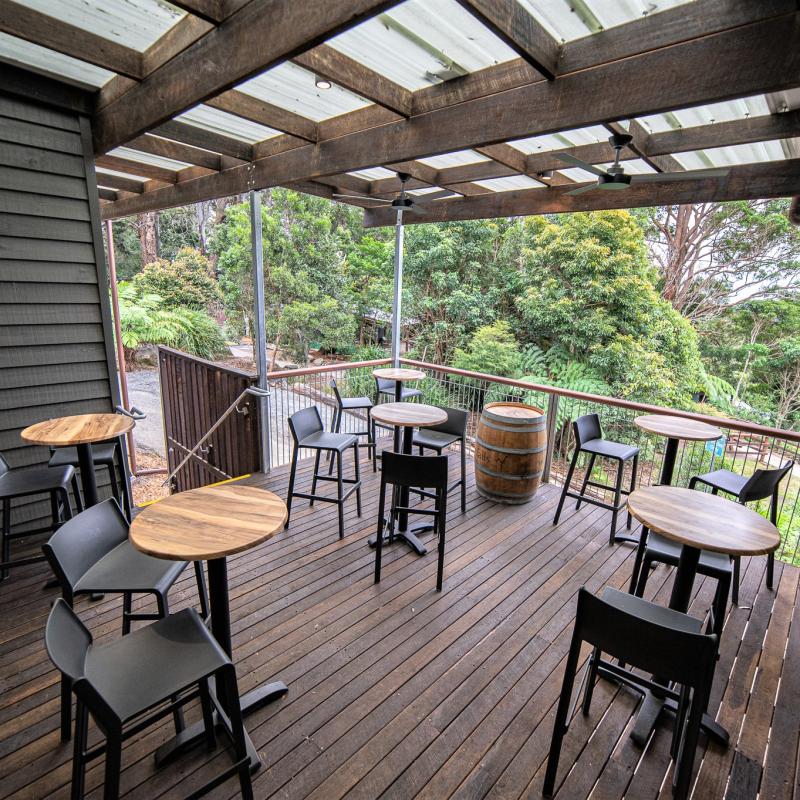 Stairs and a roof were added to the small deck at Binna Bura's Tea House.
7/11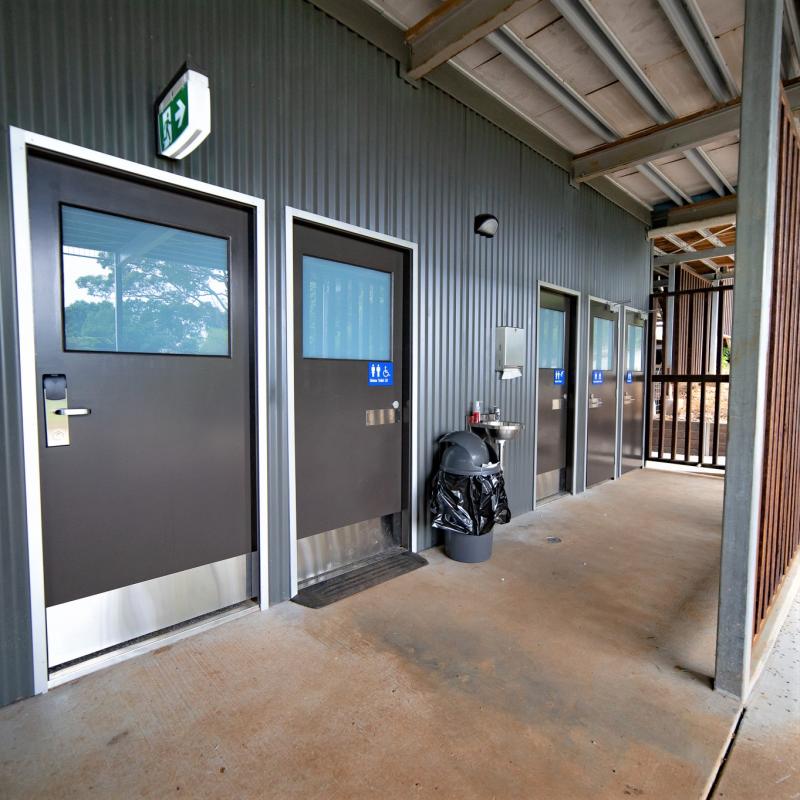 New visitor facilities at Binna Burra's Tea House include showers, toilets, a first aid room, and storage areas.
8/11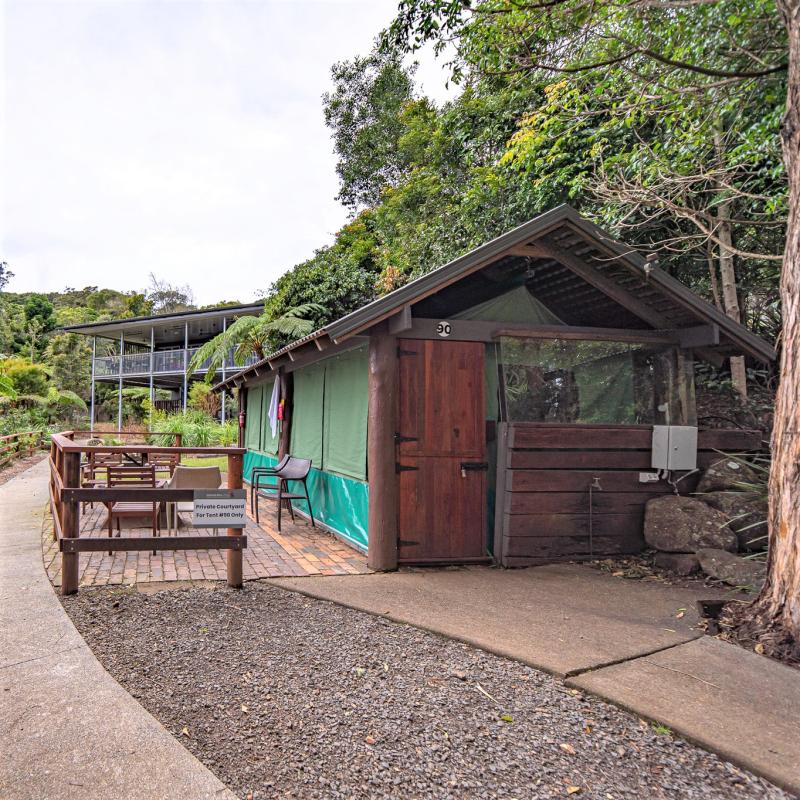 The number of Safari Tents at Binna Burra increased by 27 per cent with the addition of four new tents.
9/11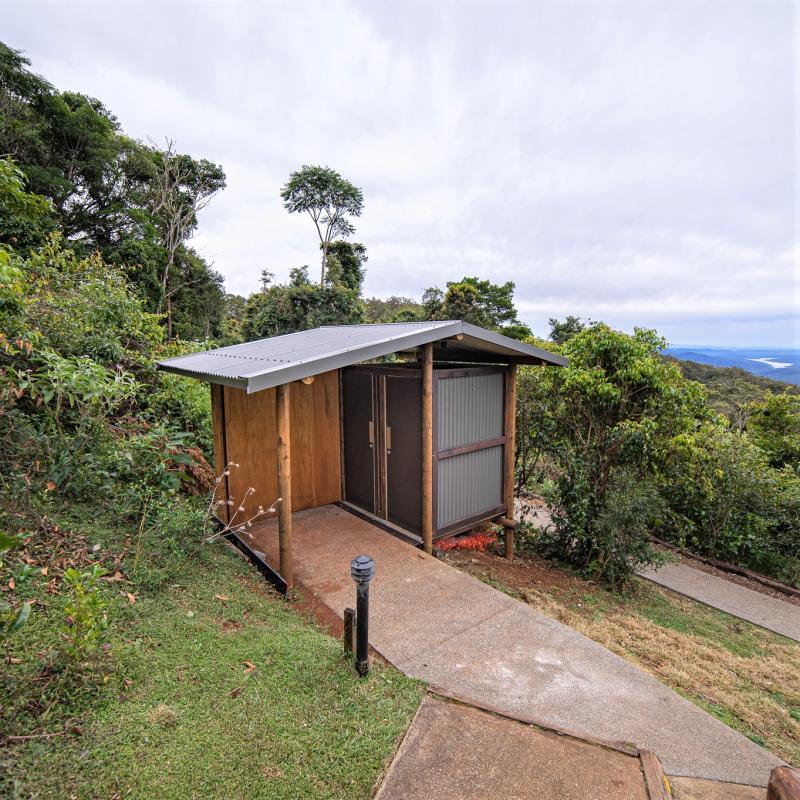 A new amenities block with two toilets was built for the convenience of guests at Binna Burra's Lower Safari Tents.
10/11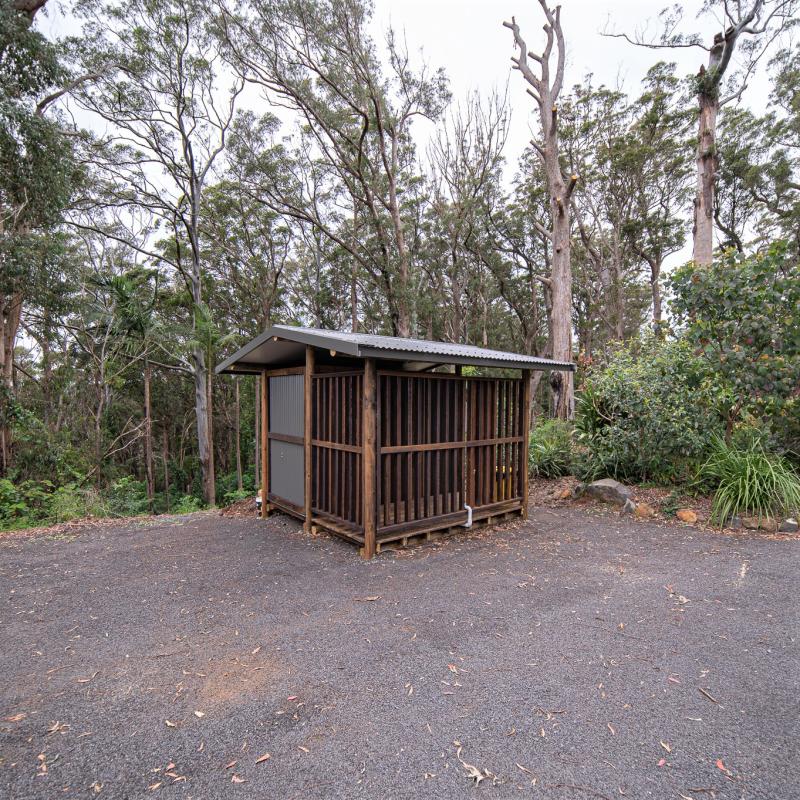 A new amenities block with three toilets was installed at the base of Mt Roberts to cater for events.
11/11