Recovery grant helps Scuba's Car and Dog Wash emerge from Gympie flood disaster
23 March 2023
Scuba's Car and Dog Wash in Gympie had been running for almost eight years when it was completely submerged by the highest recorded floods to hit the region in 120 years.
Owners Kirsti and Stephen Wetton were prepared for minor flooding but not the devastating events of February 2022.
"The carwash site floods when the Mary River reaches 17 metres. In February 2022 the level rose to 23 metres," Kirsti said.
"The site was completely submerged for over 72 hours and Steve removed as much of the electrics as he could, however, our major machinery couldn't be saved."
Scuba's pump room and office were completely destroyed and the carwash had to be closed for eight months.
Kirsti searched Queensland Government websites and discovered information on the jointly funded Commonwealth-state Disaster Recovery Funding Arrangements (DRFA) grants and loans available through the Queensland Rural and Industry Development Authority (QRIDA).
"Without the QRIDA grants and loan, we wouldn't have been able to continue operating," she said.
"I found the application process straightforward with our financials up to date. Our QRIDA contacts were amazing and empathetic and helpful."
Kirsti and Steve received an Extraordinary Disaster Assistance Recovery Grant to clean up, repair damaged infrastructure and replace stock, and a Disaster Assistance Loan to replace equipment and rebuild the plant room.
"We're operating at about 30 per cent capacity 12 months on as there's been major delays with the new automatic carwash, but we're hopeful the new machine will be operating soon," Kirsti said.
Kirsti and Steve have planned for future flooding events by adding a mezzanine level to the carwash to house the business' electronics.
They now also have a comprehensive natural disaster preparedness plan in place, so they're ready to respond to any future flooding they may face.
For more information on Queensland Government natural disaster assistance, visit qrida.qld.gov.au or call 1800 623 946.
Disaster-impacted residents in Queensland can also head to www.qld.gov.au/disasterhelp to see the support available to them.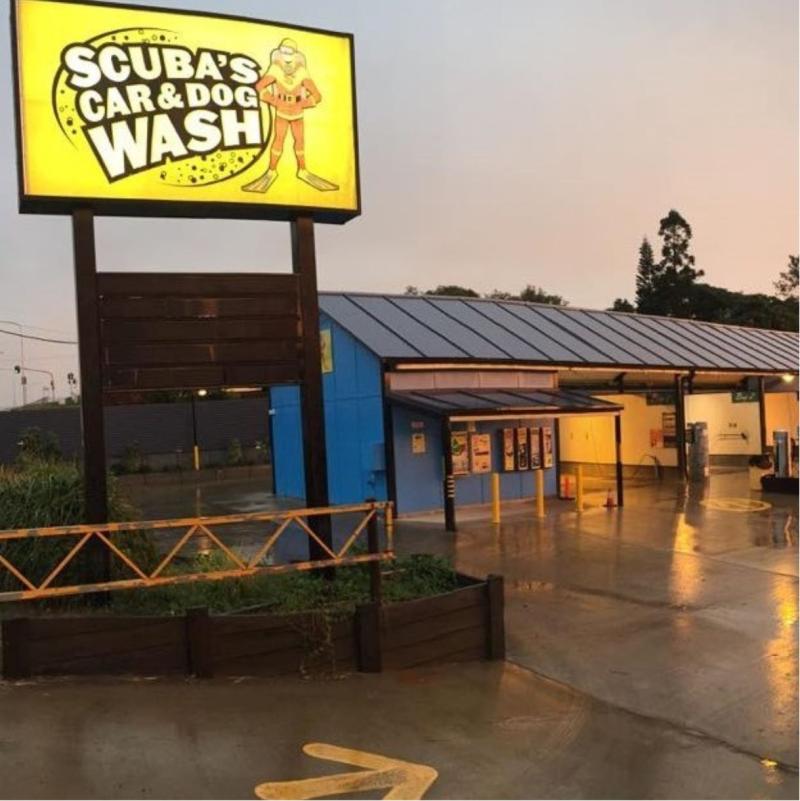 Scuba's Car and Dog Wash in Gympie, one of the thousands of businesses impacted by the 2022 SEQ floods.
1/1