Woodstock Farm recovery project grows flood resilience and job skills
25 July 2023
It's the recovery project that both repaired a much-loved community facility and gave disadvantaged jobseekers the opportunity to develop new skills.
When severe flooding swamped south-east Queensland in early 2022, Youth Enterprise Trust's vision of developing its Woodstock Farm home base at Tamborine into a world-class community asset was almost washed away, quite literally.
The farm has a significant presence in the local community with multiple roles as a venue for the Trust's youth education program, environmental education programs, community events, conferences and functions.
The 120-hectare acre property, flanked by the Albert River, suffered significant erosion damage when the river burst its banks.
However, in a win-win for all involved, repair work on the much-loved property received a major boost when established community organisation Communify Queensland was awarded $466,600 under the Queensland Government's Skilling Queenslanders for Work Community Recovery initiative.
The first 11 trainees to be employed as part of the Woodstock Flood Recovery project began their 18-week stint in late-January 2023, assisting with flood recovery restoration and rehabilitation activities while concurrently completing a Certificate I in Conservation and Ecosystem Management.
Over the four-or-so months that followed, the trainees helped progress flood recovery right across Woodstock Farm.
This included a number of major undertakings, like connecting koala corridors to create a 'sensitivity walk' that also extends the recreational area around the farm, rehabilitating and strengthening nature areas at risk of future flooding, and restoring the farm's distinctive McDonald Marquee entry, which had been damaged due to significant erosion.
The trainees also conducted brush cutting to create a new safe passage to the local dam, prepared land for tree planting that will help stabilise gully banks and soil, and gained knowledge about local native wildlife, the ecology of the region, the impacts of grazing, and solutions for protecting such environments.
The work completed by trainees has proven greatly positive for Woodstock Farm and Youth Enterprise Trust's efforts to better the lives of more young Queenslanders, while improving the property and region's resilience to flooding.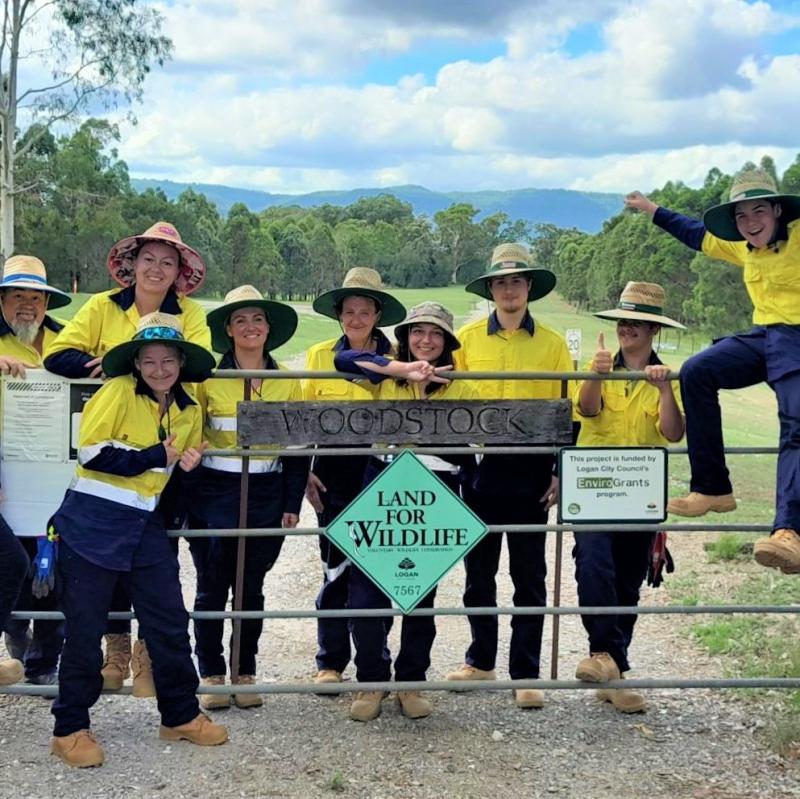 Skilling Queenslanders for Work participants supporting Woodstock Farm flood recovery, Tamborine.
(Credit: Woodstock QLD Facebook page)
1/4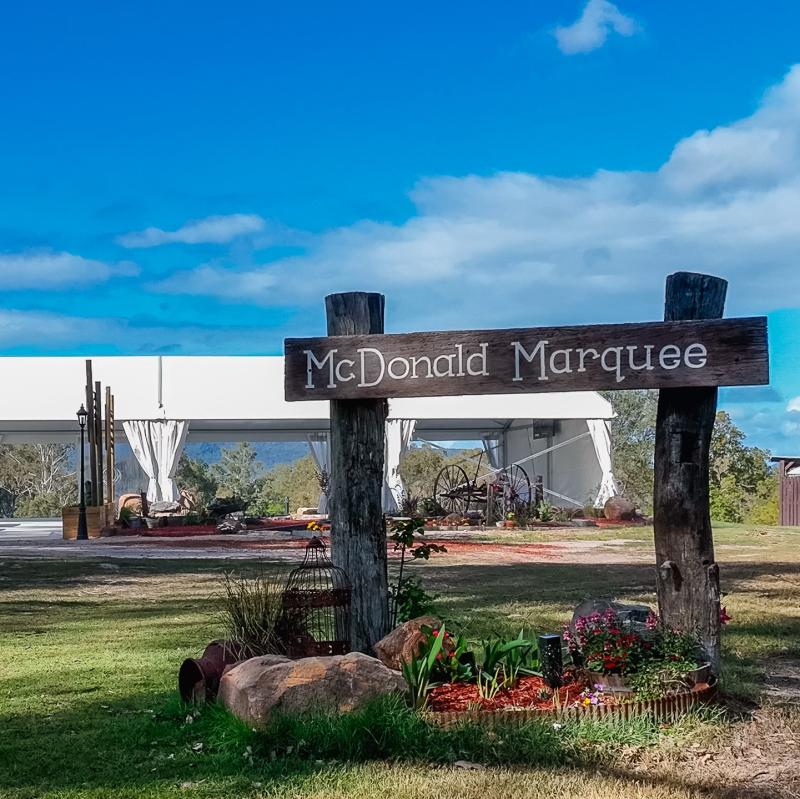 Woodstock Farm's new McDonald Marquee, where trainees designed, planted and completed gardens, and restored the entry sign.
2/4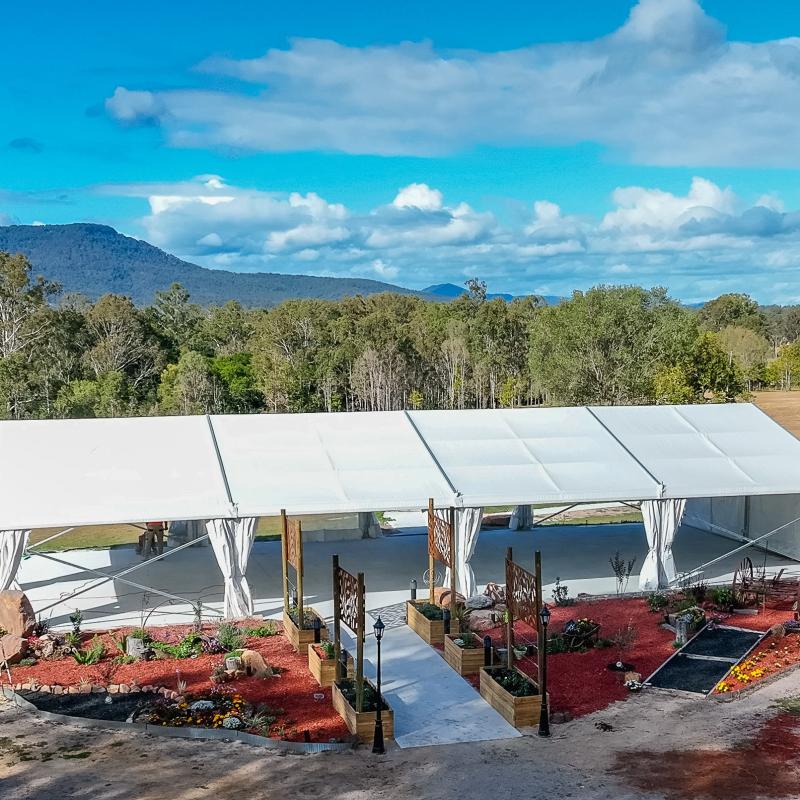 The view over Tamborine from McDonald Marquee on Woodstock Farm.
3/4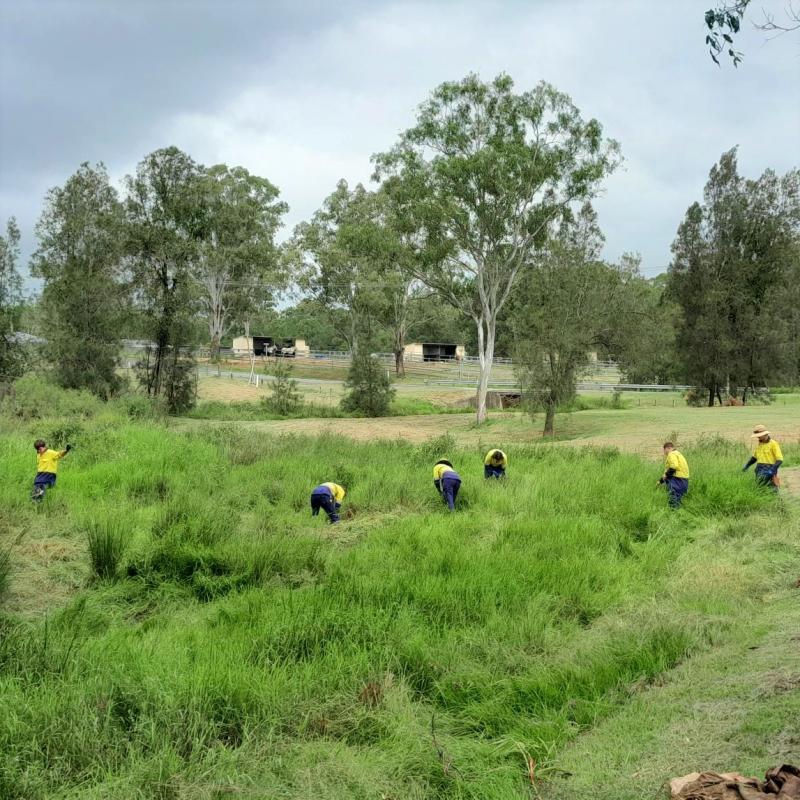 Trainees carrying out land preparation to help stabilise a gully on Woodstock Farm.
4/4