2019 Betterment Fund
On this page:
Program purpose
The purpose of the 2019 Betterment program is to build back more resilient essential infrastructure damaged by the devastating impacts of the North and Far North Queensland Monsoon Trough, 25 January – 14 February 2019, and reduce the impact of future events on essential infrastructure and the community.
The Betterment program is one component of a jointly funded, exceptional circumstances Category C and D funding package, approved under the Disaster Recovery Funding Arrangements (DRFA) 2018.
The key objectives of the Betterment Fund are to provide Category D DRFA funding to enable state agencies and local governments to:
access funding that is in addition to DRFA Category B, Reconstruction of Essential Public Assets (REPA) funding available to restore event damaged assets to pre-disaster function

use the total funding to build back better, more resilient essential public infrastructure

contribute to the objectives of the Queensland Disaster Resilience and Mitigation Investment Framework (QDRMIF), and the Queensland Strategy for Disaster Resilience (QSDR):

Queenslanders understand their disaster risk

Strengthened disaster risk management

Queenslanders are invested in disaster risk reduction

There is continuous improvement in disaster preparedness, response and recovery.
Funding acknowledgement
The 2019 Betterment Fund is jointly funded (50:50) by the Australian and Queensland Governments.
Administering agency
Queensland Reconstruction Authority (QRA)
Status
The 2019 Betterment Fund is in delivery with the majority of projects completed.
Successful projects
The following Excel spreadsheet provides details of the 108 successful projects delivered under the 2019 Betterment Fund including: council name; project name; betterment funding year; project description; betterment funding (pre-approved funding amount); betterment funding (final funding amount); delivery status; and geolocation (latitude and longitiude).
Interactive map: Betterment Projects
The Betterment interactive map below shows all approved projects including the year of the Betterment Fund (funding year), organisation, project name, betterment funding (pre-approved and final funding), and project description.
Eligible applicants
Local governments and state agencies activated for DRFA for the North and Far North Queensland Monsoon Trough.
Guidelines
The following guidelines provide detailed information about the 2019 Betterment program: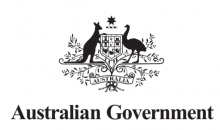 (External link to https://minister.homeaffairs.gov.au/lindareynolds/Pages/242-million-recovery-package-to-support-queensland-communities.aspx)
(External link to http://statements.qld.gov.au/Statement/2019/6/20/expressions-of-interest-called-for-1145-million-fund-to-improve-infrastructure-resilience-in-disasterhit-communities)