Disaster Ready Funding
On this page:
$200 million Disaster Ready Fund (DRF) - Round One 2023-24
The Australian Government is funding the $200 million 2023-24 Round One of the Disaster Ready Fund (DRF), to support disaster risk reduction, nationally. The DRF is the Australian Government's flagship disaster risk reduction initiative which will fund a diverse set of projects in partnership with states and territories to deliver medium-term and long-term national outcomes, investing up to $1 billion over the next five years.
The Queensland Reconstruction Authority (QRA) is the lead agency coordinating Queensland's application for the DRF and, as such, will work with state agencies, local councils, non-government organisations and universities to submit applications for DRF funding to the National Emergency Management Agency (NEMA).
QRA is seeking project applications that increase the understanding of disaster impacts, increase resilience, build capacity and capability, and reduce disaster risk. Project applicants are expected to contribute 50 per cent towards their proposed project.
Key dates
Applications open - Tuesday 10 January 2023
Proposals due to QRA - 

COB Monday 13 February 2023

State applications to be submitted to NEMA - Monday 6 March 2023
Federal Ministerial Endorsement due - Friday 17 March 2023
Announcements made - from May 2023
Eligible projects
Local Governments are encouraged to review their Local Resilience Action Plans to identify suitable projects.
Projects under DRF Round One can target a broad range of natural hazards as outlined in the Guidelines, and may fall within either of the following categories:
Infrastructure projects, including:
investment in grey infrastructure (i.e. engineered assets such as levees or cyclone shelters)

investment in green-blue infrastructure (including nature-based solutions)

investment in hazard monitoring infrastructure and/or

business case development for future infrastructure (including investigation, modelling, concept and detailed design activities).
Projects in this stream could include flood levees, fire breaks, early warning systems and planning to reduce risk. Road infrastructure projects that do not have the primary purpose of reducing community exposure to risk, harm and/or severity of a natural hazard's impact, are ineligible.
Systemic risk reduction projects, including:
supporting a better understanding of risk, through a better evidence base to understand and raise awareness of risk

 strengthening decision making by enhancing governance networks and communities of practice

 adaptation projects that improve land use planning and development practice projects

projects that build the capacity and capability of businesses, community sector organisations and/or at risk communities to improve their preparedness and resilience to the impacts of future disasters; and/or

projects that enable and incentivise private investment in disaster risk reduction.
Projects in this stream could include jurisdiction-wide hazard based information systems, updating resilience strategies and hazard research.
Selection criteria
NEMA will assess all projects against the selection criteria, outlined in Section 8 of the DRF Guidelines (below).
Application process and forms
Steps to submit a project application for the DRF:
Read the DRF Guidelines
Complete the mandatory documentation

DRF Project Application Form - Queensland (Attachment 1)

DRF Project Logic Template (Attachment 2)

DRF Budget Template (Attachment 3)

Submit your application/s to QRA by COB 13 February 2023 via email to

policy@qra.qld.gov.au

. Due to tight timeframes for applications, late applications will not be accepted.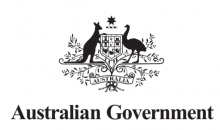 (External link to https://nema.gov.au/sites/default/files/inline-files/2023%20DRF%20Guidelines.pdf)
Frequently asked questions (FAQs)
This information complements the DRF Guidelines.
What is the DRF?
Established by the Commonwealth Government, the DRF is a new fund developed to help communities protect themselves against the impacts of natural hazards across Australia. The Commonwealth Government has committed to provide the DRF up to $1 billion over a period of five years, from 1 July 2023 to 30 June 2028.
How much funding is available under the DRF?
Each financial year, up to $200 million will be made available to states and territories through the Fund and each jurisdiction will receive a baseline $7.5 million under round one.
What is the purpose of the DRF?
The objectives of the DRF are to:
increase the understanding of natural hazard disaster impacts

, as a first step towards reducing disaster impacts in the future;

increase the resilience, adaptive capacity and/or preparedness

of governments, community service organisations and affected communities to minimise the potential impact of natural hazards and avert disasters; and

reduce the exposure to risk, harm and/or severity of a natural hazard's impacts

, including reducing the recovery burden for governments and vulnerable and/or affected communities.
Who can apply for funding?
Only Australian state and territory governments are eligible under the DRF to apply for funding via an overarching application comprising all project proposals. Applications for Queensland will be managed by Queensland Reconstruction Authority (QRA).
Queensland State Agencies, non-government organisations, peak bodies, local governments and community groups are eligible to apply through QRA by submitting an application form to QRA to be considered for funding.
When do applications close?
Application must be submitted to QRA by no later than COB 13 February 2023 by email to policy@qra.qld.gov.au
QRA will review all project applications against the eligibility criteria and provide all eligible applications to the Australian Government for final determination. Applications will be submitted by QRA to the National Emergency Management Agency by 6 March 2023
How do organisations submit an application to QRA?
To submit a project application for the DRF, all projects must abide by the requirements specified within the DRF Guidelines and three key documents need to be completed including:
DRF Project Application Form

DRF Project Logic Template

DRF Budget Template
All forms can be found on the QRA website www.qra.qld.gov.au/funding-programs/disaster-ready-funding. Any applications that have not completed all mandatory documentation, cannot be submitted.
What projects are eligible?
Eligible project activities include two streams:
Stream One: Infrastructure projects which are directed at achieving any or all of the following:
resilience to a future natural disaster that could affect an area (whether directly or indirectly);
preparedness for a future natural disaster that could affect an area (whether directly or indirectly); and

reduction of the risk of a future natural disaster that could affect an area (whether directly or indirectly).
Stream Two: Systemic risk reduction that build the long term sustainability of a community or communities in an area that is at risk of being affected (whether directly or indirectly) by a future natural disaster.
How much funding can a project application get?
There is no maximum or minimum limit on project applications.
Do projects need make a 50 per cent co-contribution to the cost of the project?
Yes. The Australian Government requires a minimum 50 per cent mandatory co-contribution for all projects (whether financially or in-kind) and it must be included at time of submission.
Co-contributions can include, but are not limited to:
A confirmed direct cash funding co-contribution,

in-kind costs, such as wages directly attributable to the delivery of the project, and/or supplies, materials, and specific equipment required to execute the project.

funds already invested in a program or project on or any time after 1 July 2019, and only where the Commonwealth's contribution from the DRF is expected to extend or enhance that program or project subject to alignment with the DRF objectives.
Any other financial costs to make up the 50 per cent co-contribution must be met within the project applicants internal resources or through partnerships with other organisations.
Are reduced co-contributions or waivers eligible?
Requests for waivers or co-contribution reductions will only be considered by the Australian Government in exceptional circumstances at the discretion of its Program Delegate.
Recent natural disasters or high recent disaster expenditure will not qualify as exceptional circumstances.
Any project applications must provide detailed information for the requirements to request a waiver or reduced co-contribution to QRA by emailing policy@qra.qld.gov.au prior to application submission to discuss options.
What are contingency costs?
Contingency costs are an eligible expenditure and can account for unforeseen financial circumstances, such as increased labour and supply costs. Contingency can be applied to individual budget items (or groups) or the overall project, but a clear explanation needs to be provided to justify the contingency amount and inclusion and must be commensurate with the size and complexity of the proposed project.
Contingency costs form part of the entire budget and subsequently are required to be considered when calculating the 50 per cent co-contribution.
When do projects need to be completed?
All projects must commence from 1 July 2023 with a maximum project period of three (3) years.
Can projects that have already received part funding from the Commonwealth or another source apply for funding under the DRF?
A Project cannot receive funding twice. However, projects that have previously received full or part funding for a previous project phase, that is not included in the scope for this DRF project, are still eligible to receive funding from the Commonwealth under the DRF, as long as the DRF project is a standalone project with clear scope, different from previous phase(s).
How will the projects be prioritised and who decides on successful projects?
QRA will prioritise projects that include the minimum mandatory 50 per cent co-contribution and projects that meet the Queensland Disaster Resilience and Mitigation Investment Framework.
Assessment of the state application and awarding of funding will be coordinated by the Australian Government. Public announcements will be made from May 2023.
Funding background
The DRF will deliver against the recommendations of a Productivity Commission Inquiry into National Disaster Funding in 2015 for up to $200 million per year on disaster resilience, with funding matched by states and territories. It is also supported by Deloitte's 2022 report Adapting Australia for Climate Resilient Growth and the Insurance Council of Australia's 2022 report Building a more resilient Australia, which have both called for increased investment in resilience and climate adaptation funding.
The DRF is given effect through the Disaster Ready Fund Act 2019.
The DRF replaces the Emergency Response Fund, which terminates on 30 June 2023. The ERF committed $50 million per year for resilience building measures – the DRF will commit up to four times that amount – up to $200 million, per year and will help shift the Fund's focus from recovery and repair to disaster prevention.
The DRF will complement, rather than duplicate, the recovery funding available under the Disaster Recovery Funding Arrangements.
The National Emergency Management Agency (NEMA) will collaborate closely with state and territory governments to deliver a set of locally-driven, but nationally significant, projects with states and territories expected to contribute 50 per cent towards the cost of projects.
More information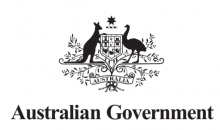 (External link to NEMA webpage https://nema.gov.au/programs/disaster-ready-fund/round-one)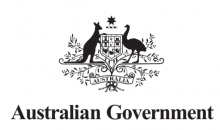 (External link to: https://minister.homeaffairs.gov.au/MurrayWatt/Pages/first-round-200-million-disaster-ready-fund-now-open-10012023.asp)