Strengthening Bribie's sand surfaces in the wake of storms and floods
3 August 2023
Bribie Island National Park and Recreation Area is one of south-east Queensland's most popular beach camping areas and a hot spot for 4WD enthusiasts.
Located 65km north of Brisbane, the island's exposed and fragile environment was heavily impacted by severe rainfall and flooding events in early 2022.
Hardest hit was the island's 20km-long Northern Access Track, a vital link to picturesque camping areas at Gallagher Point and Ocean Beach, and day-use areas at Poverty Creek, Lighthouse Reach and Fort Bribie.
Starting at White Patch, the track meanders inland through heath and eucalypt forests and melaleuca woodlands before reaching the coast on the island's east side.
The Northern Access Track and a number of other inland tracks within the Bribie Island National Park and Recreation Area were closed for repairs after being badly damaged by the relentless rains felt in the first half of 2022.
Given its popularity with visitors, re-opening the Northern Access Track and other damaged inland tracks was a priority for Queensland's Department of Environment and Science, however, repairs proved particularly challenging.
The relative remoteness of tracks combined with Bribie's elevated water table following the 2021-22 disaster season meant low-lying areas around the Northern Access Track had to dry out sufficiently to allow machinery access.
Eventually, impacted sections of the track were raised and rock inverts installed to reduce the chance of closures after future rain events.
These significant repair works have made the track more resistant to damage from natural disasters.
Now, a little over 12 months on and the track has reopened following $750,000 in repair works funded under joint Commonwealth-state Disaster Recovery Funding Arrangements (DRFA) through the Community and Recreational Assets Recovery and Resilience Program.
This program is part of more than $2 billion in extraordinary assistance funded under the DRFA to provide support to Queensland communities impacted by the 2021-22 disaster season.
With repair works complete and this important access point restored for Bribie Island's popular recreation area, locals and tourists can enjoy this beautiful part of the world once again.
For more information on Bribie Island National Park and Recreation Area, visit the Parks and Forests page on the Department of Environment and Science website.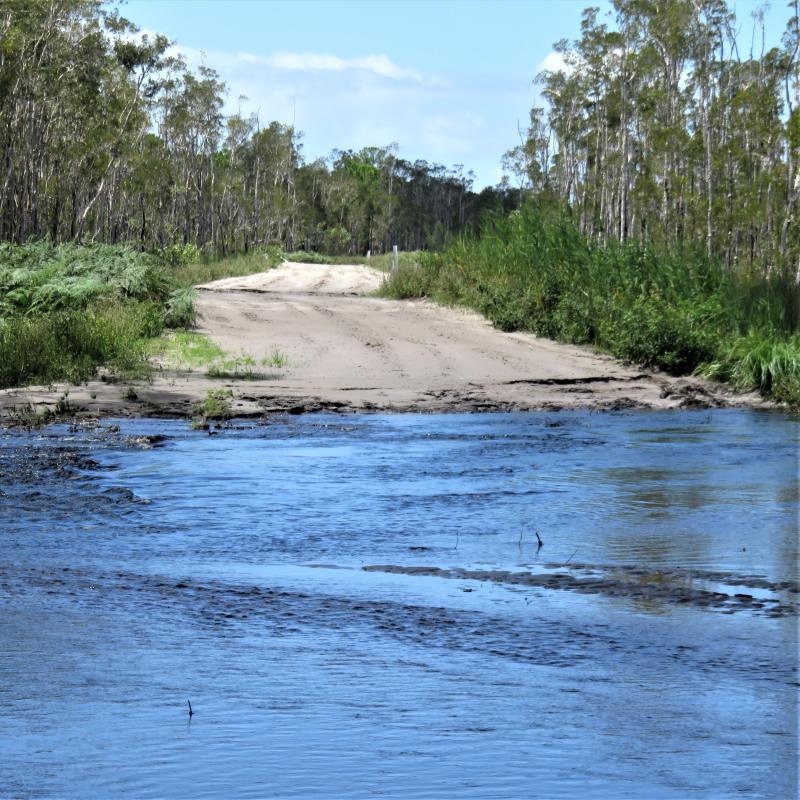 Floodwater washed away large parts of Bribie Island's Northern Access Track following storms in early 2022.
1/4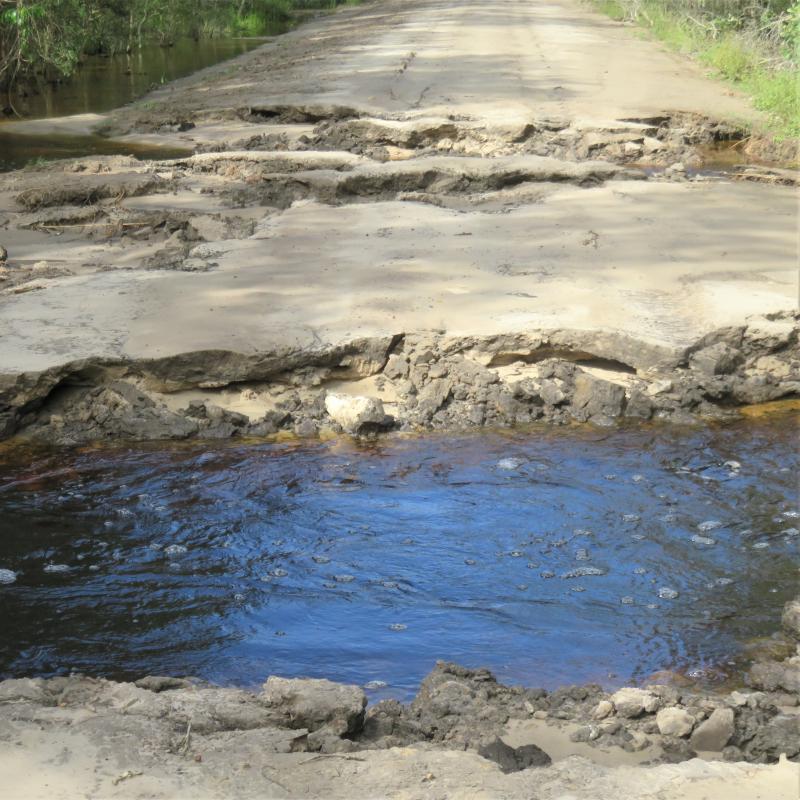 It took many months for low-lying areas on the track to dry out to a point where machinery could be brought in.
2/4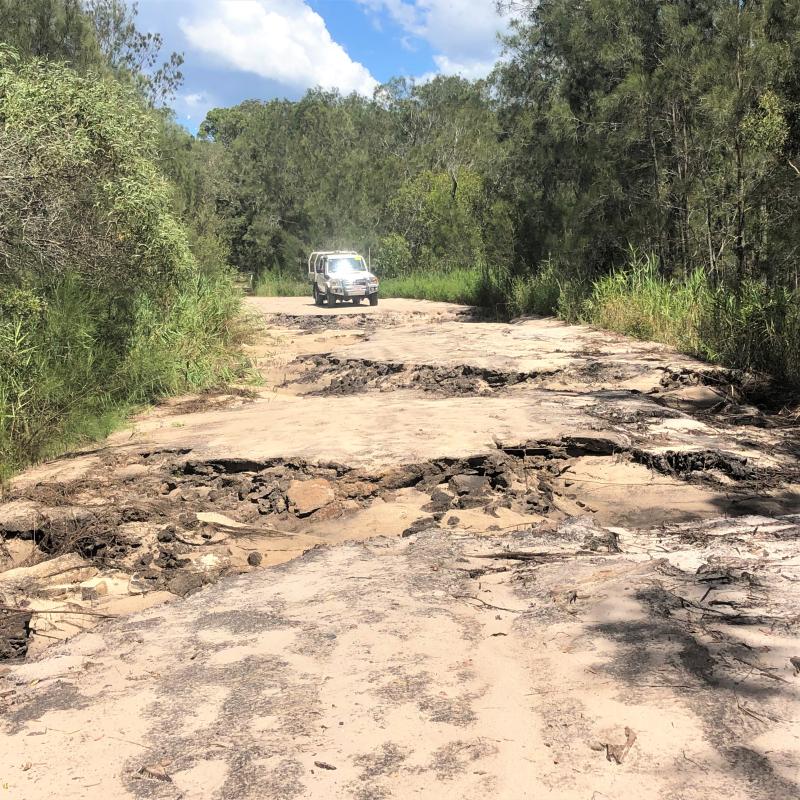 The significant damage greatly reduced vehicle accessibility along Bribie's Northern Access Track.
3/4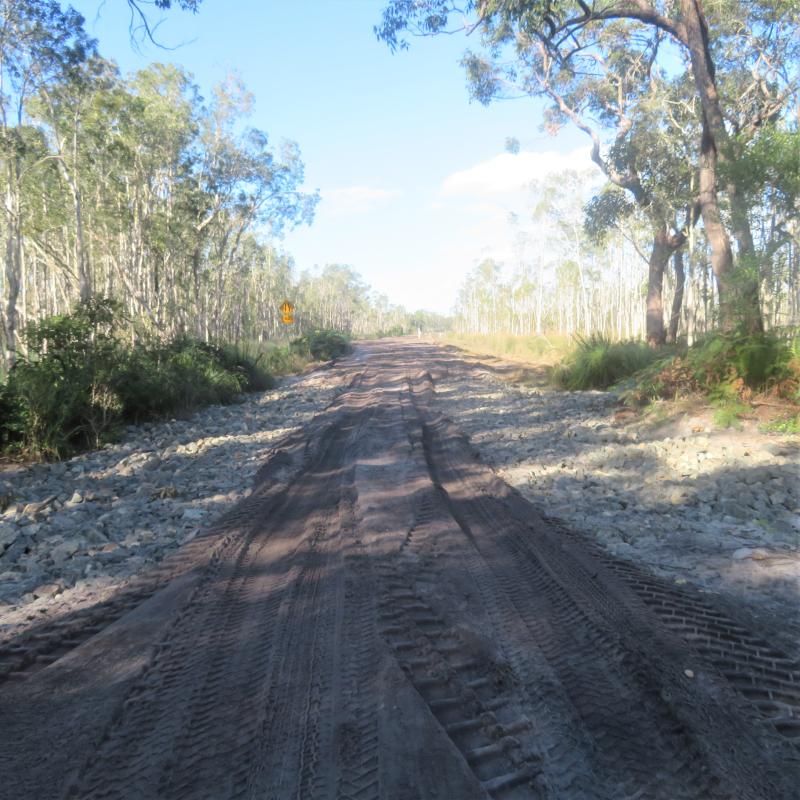 With comprehensive repair works now complete, Bribie Island's Northern Access Track is fully open to visitors once more.
4/4