South East Queensland Regional Resilience
The 2021-22 Southern Queensland Floods State Recovery and Resilience Plan 2022-24 (the Plan) documents local activities, regional recovery and resilience priorities, and state and Commonwealth government initiatives and funding to provide a single coherent pathway to recovery.
The Plan will, in execution, ensure a strong recovery from the 2021-22 Southern Queensland Floods, and enhance community resilience to the effects of natural disasters in the future. 
Implementation
Implementation of the Plan will now be overseen by Councils impacted by the disaster event, which include the following members of the South East Resilience Region:
Brisbane City Council

City of Gold Coast

Ipswich City Council

Lockyer Valley Regional Council

Logan City Council

Moreton Bay Regional Council

Redland City Council

Scenic Rim Regional Council

Somerset Regional Council
Resilience Action Plans
QRA has worked with the councils of the region to develop and deliver Local Resilience Action Plans that will help keep communities safe by providing a coordinated approach to identifying and prioritising disaster resilience actions, and embedding resilience and risk reduction into decision making and investment.
All councils that participated in the co-design process now have a Resilience Action Plan providing a clear forward plan for how we can make lasting change into the future through sustained investment in resilience and mitigation activities. Statewide more than 4,400 local resilience actions have been identified.
These Resilience Action Plans aim to support councils to be as proactive as possible to describe their local resilience needs, and to build a forward program of effort that can be matched to funding opportunities over time as they emerge. The benefit of this is that local communities needs will be well known at all levels of government, and we can progressively deliver on these needs over time. 
Related resilience initiatives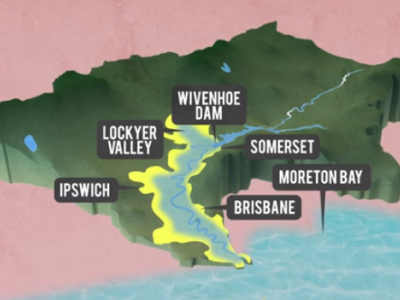 The Brisbane River Catchment Flood Studies is a partnership between the Queensland Government, Seqwater and the local governments of Brisbane, Ipswich, Somerset and Lockyer Valley.