South West Regional Resilience Strategy - Project update
Project purpose
By 2022, every region across Queensland will be part of a locally-led and regionally-coordinated blueprint to strengthen disaster resilience. Regional resilience strategies and local resilience action plans will help to keep Queenslanders safe by providing a coordinated approach to identify and prioritise disaster resilience actions.
Multi-hazard approach
The Regional Resilience Strategy for the South West Region will use a locally led, regionally coordinated and state facilitated approach with multi-sector stakeholder participation to address the following hazards:
cyclone (severe storm and wind) 
bushfire 
flood 
heatwave
earthquake.
The Strategy will amplify the following regional resilience priorities: 
capture of local knowledge of landscape and hazard behaviours for future use and education
focus on infrastructure provision and resilience to support community prosperity and sustainability
support for disaster management and resilience capability increases. 
Steering committee
The Project Steering Committee for the South West Regional Resilience Strategy is comprised of the South West Queensland Regional Organisation of Council (SWQROC) member councils.
Region
The geographic extent of the South West Regional Resilience Strategy is the boundaries of the combined area of the six local governments of the SWQROC member councils.
Council partners
The South West Regional Resilience Strategy  is a partnership with the following councils:
Balonne Shire Council
Bulloo Shire Council
Maranoa Regional Council
Murweh Shire Council
Paroo Shire Council
Quilpie Shire Council.
Project update
Completed project actions

local knowledge capture workshops across the region with Councils and community members (April 2021)
endorsement of the Terms of Reference (April 2021)
co-design Big Map workshop in Roma to coincide with the SWQROC meeting (February 2021)
initial project meetings with individual councils (November 2020)

Next steps

proposed project deliverables include: a community profile; a multi-hazard, multi-sector approach; Queensland Emergency Risk Management (QERMF) Process 1 support as required; Department of Environment and Science Sector Adaptation Plans; a Regional Resilience Strategy; and a Local Action Plan per council.
Stakeholders
The Regional Resilience Strategy will be formulated through information gathering from stakeholders who play a role in regional resilience and who have the ability to contribute knowledge skills and actions towards resilience improvement. Participation is at the discretion of the local governments. The QRA resilience team will consult with local government on participation by stakeholders outside their organisations. For this region, the stakeholders may comprise:
Federal

National Drought North Queensland Flood Response and Recovery Agency 

State 

representatives from local or regional branches of state agencies such as the Department of State Development Infrastructure Local Government and Planning;

representatives from local or regional jurisdictions of state agencies such as Queensland Fire and Emergency Services (QFES), Queensland Police Service (QPS), Department of Transport and Main Roads (DTMR) and Queensland Health

representatives from local or regional jurisdictions of state-wide asset owners or providers such as Aurizon, Telstra, Ergon Energy

representatives from local government bodies such as the WQAC or LGAQ 

invited representatives with special expertise such as Department of Environment and Science, regional Land and Sea Rangers or University experts

Regional

representatives from the SQ Landscapes Natural Resource Management (NRM)

representatives from QRA – Regional Liaison or Recovery Officers

Local

all local government staff with responsibilities across the lines of resilience and at various levels of seniority

business and Landowners

community groups

local and regional traditional owner groups; and

local and regional disaster management professionals
Maps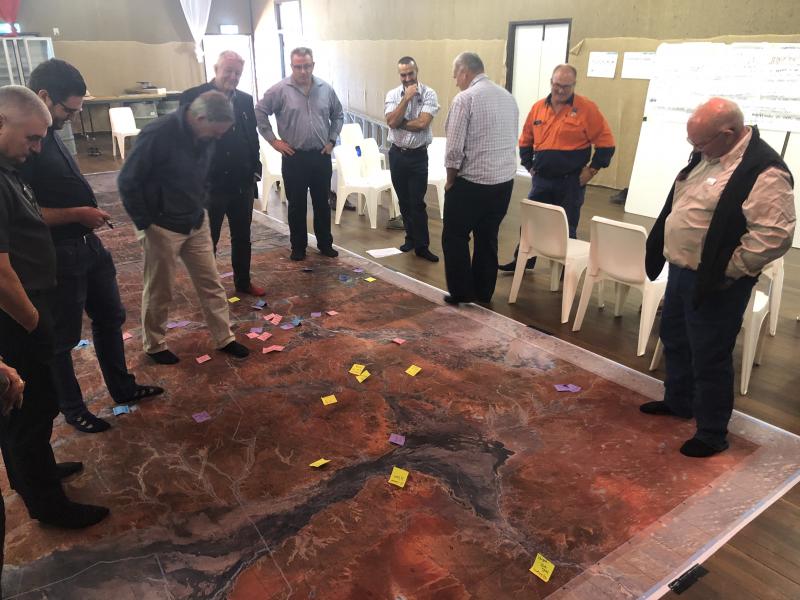 South West Regional Resilience Strategy - Big map workshop
1/4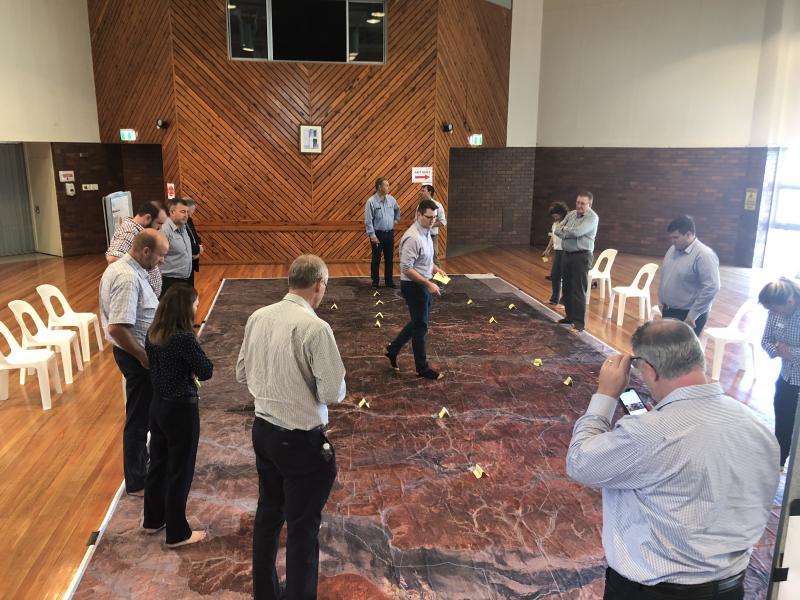 South West Regional Resilience Strategy - Big map workshop
2/4
South West Regional Resilience Strategy - Big map workshop
3/4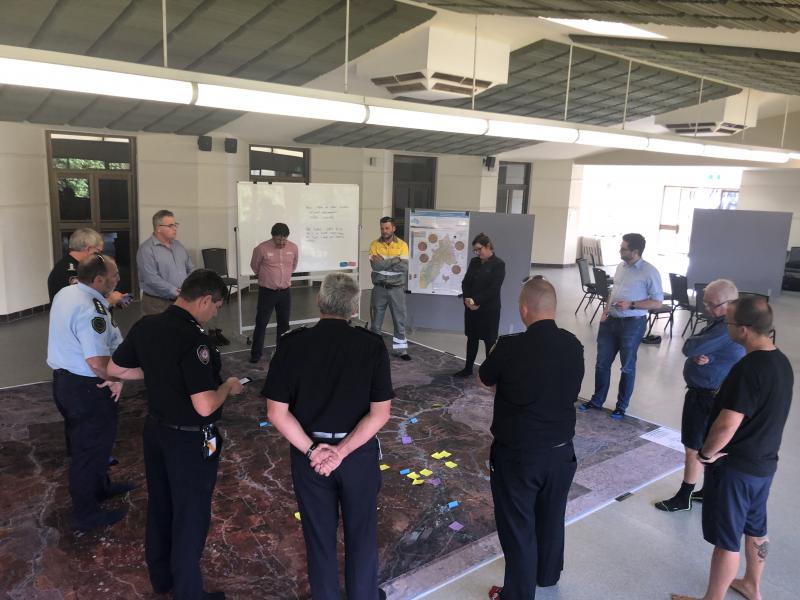 South West Regional Resilience Strategy - Big map workshop
4/4