Queensland Flood Warning Infrastructure Network
Flood waters don't respect boundaries, so it is vital that we work together for the best possible flood warnings. In Queensland, we have more than 3200 rainfall and river gauges that inform statewide flood warnings and forecasts. These flood warning infrastructure assets are owned and operated by more than 60 entities including state and local government, the private sector, and the Bureau of Meteorology.
The Queensland Reconstruction Authority (QRA) is working with key stakeholders including the Bureau of Meteorology, Department of Transport and Main Roads, and local governments to improve Queensland's flood warning infrastructure to help keep our communities safe with timely weather and flood warnings and forecasts, and to reduce the cost of future floods.
Flood Warning Infrastructure Network Project (FWIN)
QRA is currently working with 28 councils to deliver a $8 million FWIN Project to support recovery following the 2019 North and Far North Queensland Monsoon Trough disaster event. This project is part of the $242 million Category C and D Disaster Recovery Funding Arrangements (DRFA) package jointly funded by the Australian and Queensland Governments.
This project will successfully complete the flood warning investment plans from Mackay, west to Diamantina, and north through to the Gulf of Carpentaria and Cape York. All of the new infrastructure investment will conform to the National Flood Warning Infrastructure Standard and work aligns with the National Framework for Flood Warning Infrastructure. To ensure value for money in the delivery of the program, a group procurement arrangement has been established.
Find out more about how this project is being delivered across three project areas of operation in Queensland:
FWIN project updates by area of operation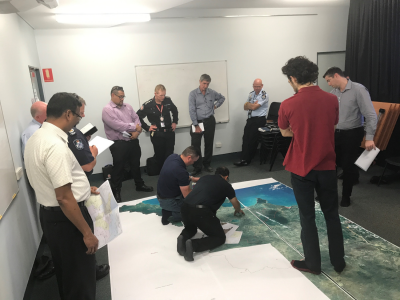 Working together to identify high priority locations requiring additional flood warning infrastructure capability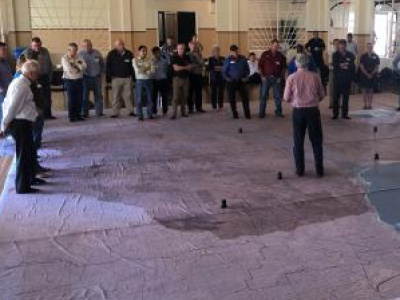 Working together to identify high priority locations requiring additional flood warning infrastructure capability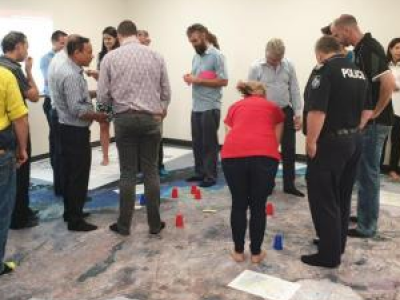 Working together to identify high priority locations requiring additional flood warning infrastructure capability