South East Queensland Regional Resilience - Project update
Project purpose
By 2022, every region across Queensland will be part of a locally-led and regionally-coordinated blueprint to strengthen disaster resilience. Regional resilience strategies and local resilience action plans will help to keep Queenslanders safe by providing a coordinated approach to identify and prioritise disaster resilience actions.
Multi-hazard approach
The Regional Resilience work for the South East Queensland (SEQ) Region will use a locally led, regionally coordinated and state facilitated approach with multi-sector stakeholder participation to address the following hazards:
cyclone (severe storm and wind) 
bushfire 
flood 
heatwave
pandemic and other hazards
earthquake.
Recognising existing resilience initiatives
There has been much recent effort in building disaster resilience in the SEQ region through individual efforts by councils and collective bodies of work such as the Brisbane River Strategic Floodplain Management Plan.
As councils in SEQ have a generally higher level of capacity than other councils in Queensland, the focus of the Regional Resilience  work for SEQ will be to support and amplify existing efforts to build resilience by stakeholders such as councils, community groups, and environmental groups, rather than develop an entirely new regional resilience strategy.
Key deliverable - Local Action Plans
The key deliverable for SEQ Councils will be the development of local action plans that identify projects and initiatives that address local disaster resilience needs, demonstrate how those local needs meet the state and federal resilience policy environment, and align to funding opportunities.
Council partners
Brisbane City Council
City of Gold Coast
Ipswich City Council
Lockyer Valley Regional Council
Logan City Council
Moreton Bay Regional Council
Redland City Council
Scenic Rim Regional Council
Somerset Regional Council
Sunshine Coast Regional Council.
Progress update
Engagement with Councils in SEQ is due to commence in the third quarter of 2021, where our co-designed and locally-led approach will ensure that efforts to support partner councils in building disaster resilience in their local areas builds upon work to date and supports improved connections between needed actions on the ground and available funding opportunities at the state and federal levels. 
Map
Related resilience initiatives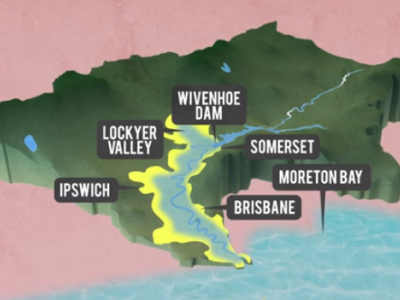 The Brisbane River Catchment Flood Studies is a partnership between the Queensland Government, Seqwater and the local governments of Brisbane, Ipswich, Somerset and Lockyer Valley.